Galvashield® DAS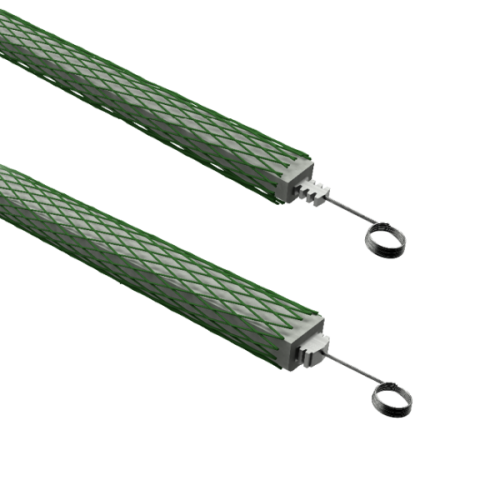 Galvanic Anodes
Embedded in concrete overlays, encapsulated inside reinforced concrete jackets, or used in conjunction with stay-in-place forms to provide corrosion control or cathodic protection.
We've recently reached the 20 year anniversary of the Galvshield® DAS! To go along with this exciting milestone, we have refreshed our product line to better exemplify all of the lessons learned over these decades. To learn more check out our blog post: 20 Years of Galvashield® DAS + Performance Based Specifications
Galvashield® DAS
Galvashield® DAS is a distributed anode system that is quickly and easily installed to provide corrosion protection for a variety of applications, such as installation in new concrete, embedded in concrete overlays, encapsulated inside reinforced concrete jackets or used in conjunction with stay-in-place forms for column protection. The Galvashield® DAS system is alkali-activated and comprised of high-purity zinc cast around steel tie wires with an enhanced formulated cement-based mortar with an internal pH of 14 or greater that keeps the zinc active over the life of the anode.
These long strip anodes are quickly and easily distributed over the surface of a concrete or masonry structure and connected to the reinforcing steel using tie wire connections. Once installed, the zinc anode corrodes preferentially to protect the adjacent reinforcing steel. For more information on Galvashield DAS design methodology, please contact us.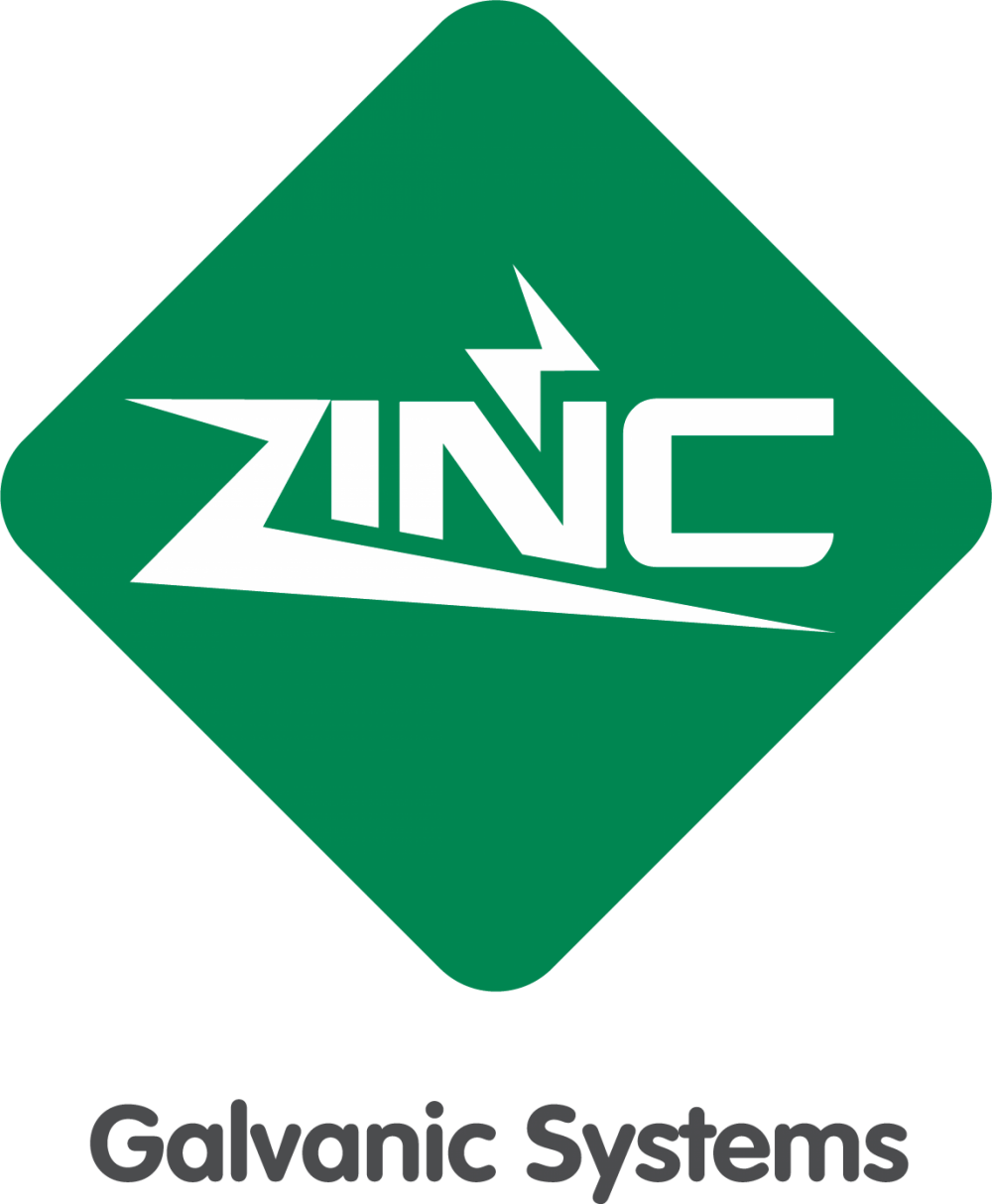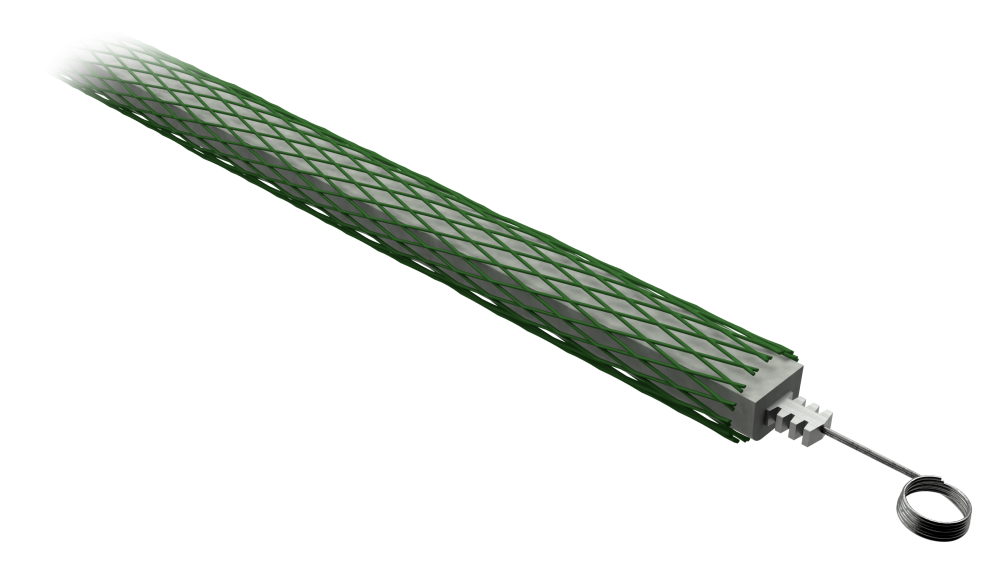 DAS
Nominal Dimensions
28 x 38 mm
(1.1 x 1.5 in)
Zinc Weights
890 g/m
(0.6 lb./ft)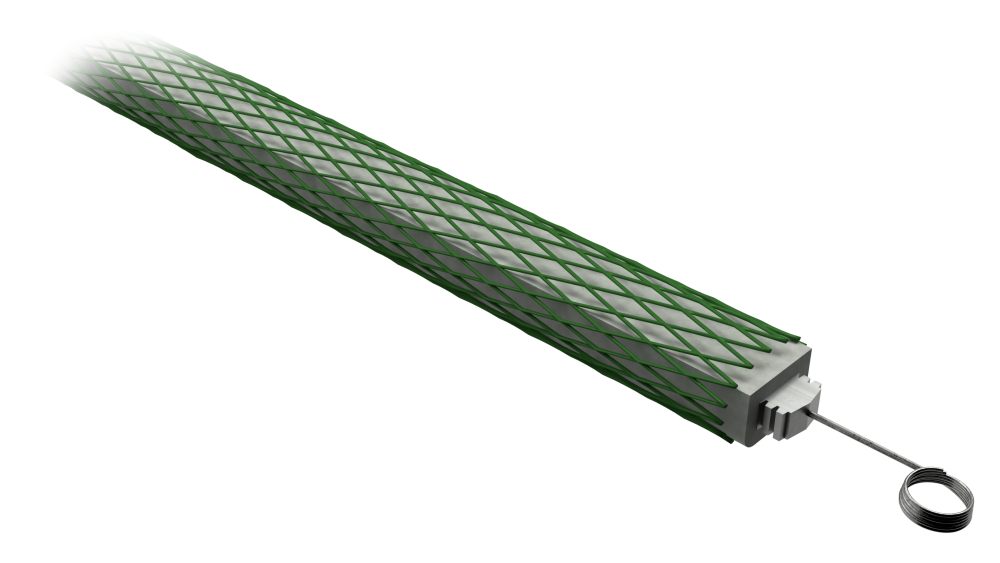 DAS-X
Nominal Dimensions
32 x 50 mm
(1.25 x 2 in)
Zinc Weights
2450 g/m
(1.65 lb./ft)
Note: Recommended unit length is 1 meter (39 inches), though this can be customized to meet project requirements.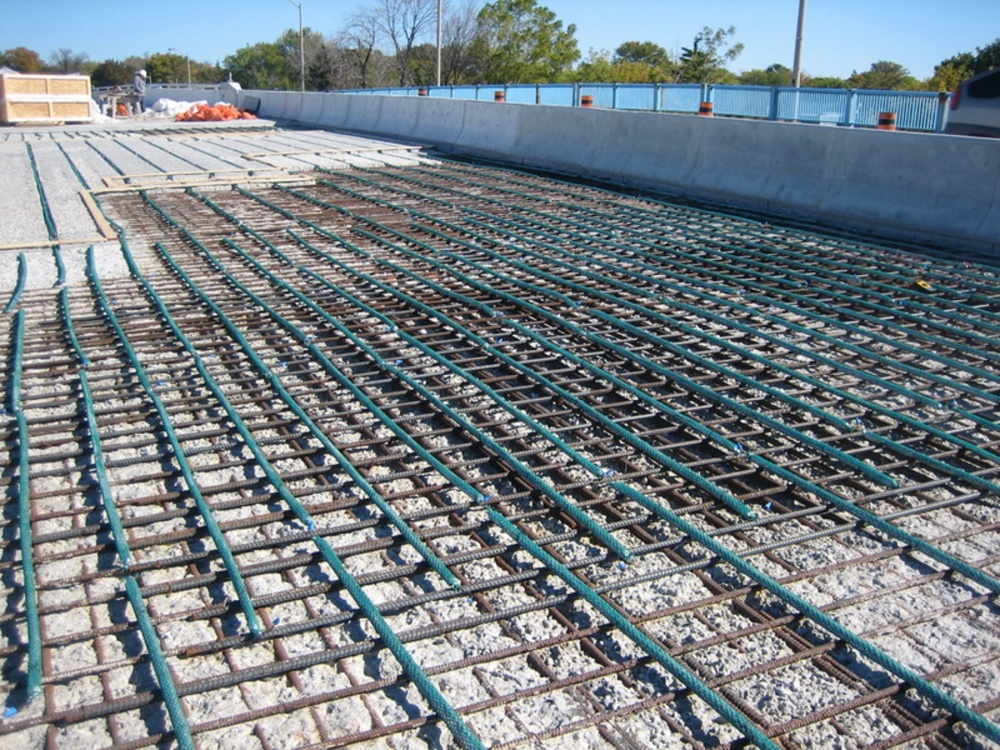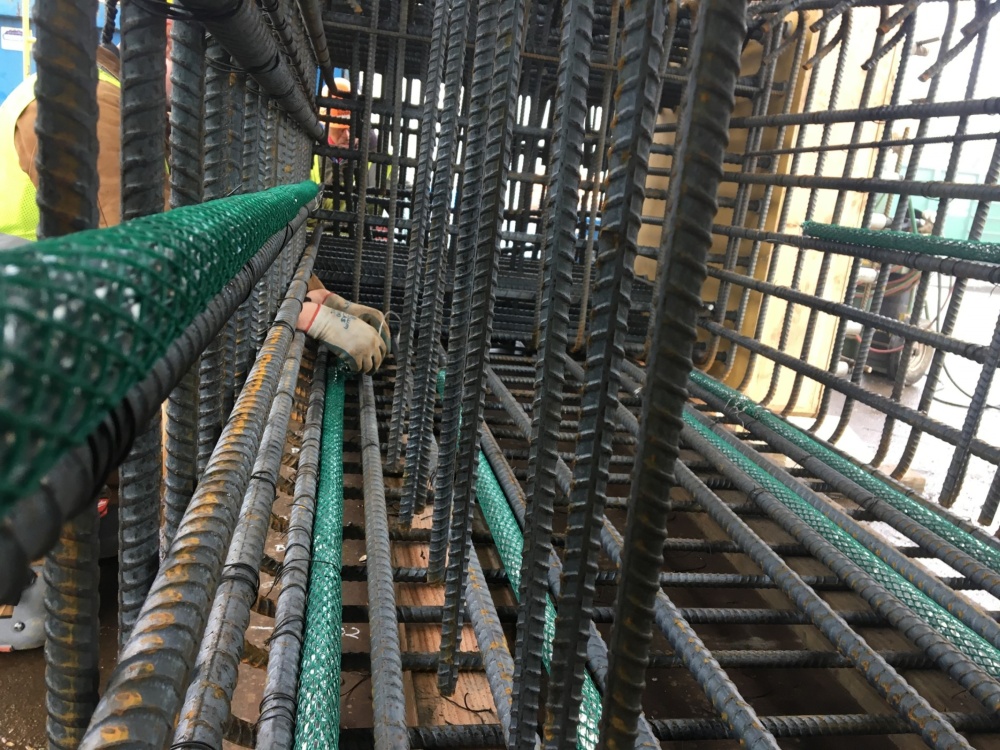 Features and Benefits
Proven technology: over a 20-year track record supported by independent test program.
High capacity: can provide more zinc and more current output than other galvanic anode systems.
Design flexibility: anode design and spacing can be customized to meet project performance requirements and service life objectives.
Cathodic protection: can be designed to meet cathodic protection performance criteria.
Versatile: can be used for both conventionally reinforced and pre-stressed or post-tensioned concrete.
User friendly: installation is quick and easy, requiring no specialized equipment.
Low maintenance: requires no external power source or system monitoring.
Measurable: system performance can be easily monitored if required.
Embedded system: provides more uniform performance, eliminates risk of vandalism.
Long lasting: 10 to 40 year service life reduces the need for future repairs.
Applications
Bridges, piers and wharves
Power and industrial plant rehabilitation
Concrete jacketing/section enlargement
Galvanic jackets for columns
Galvanic jackets for walls
Joint repairs and widening
Service life extension in severe service conditions
Conventially reinforced, prestressed and post-tensioned concrete
New construction
For marine applications check out our Galvashield® Jacket Systems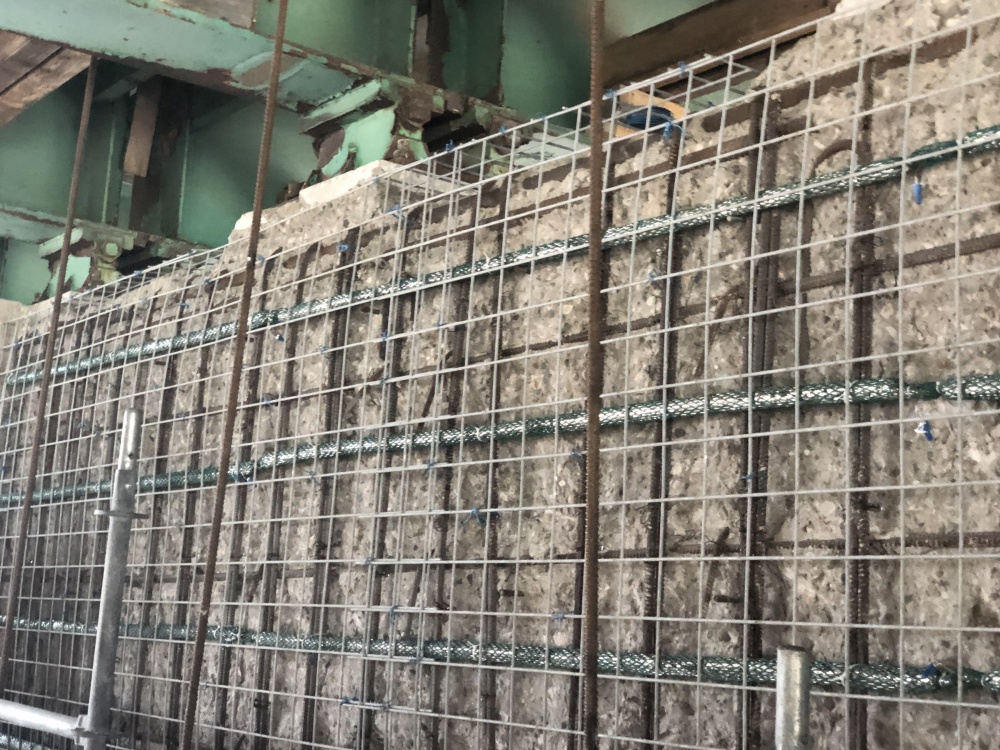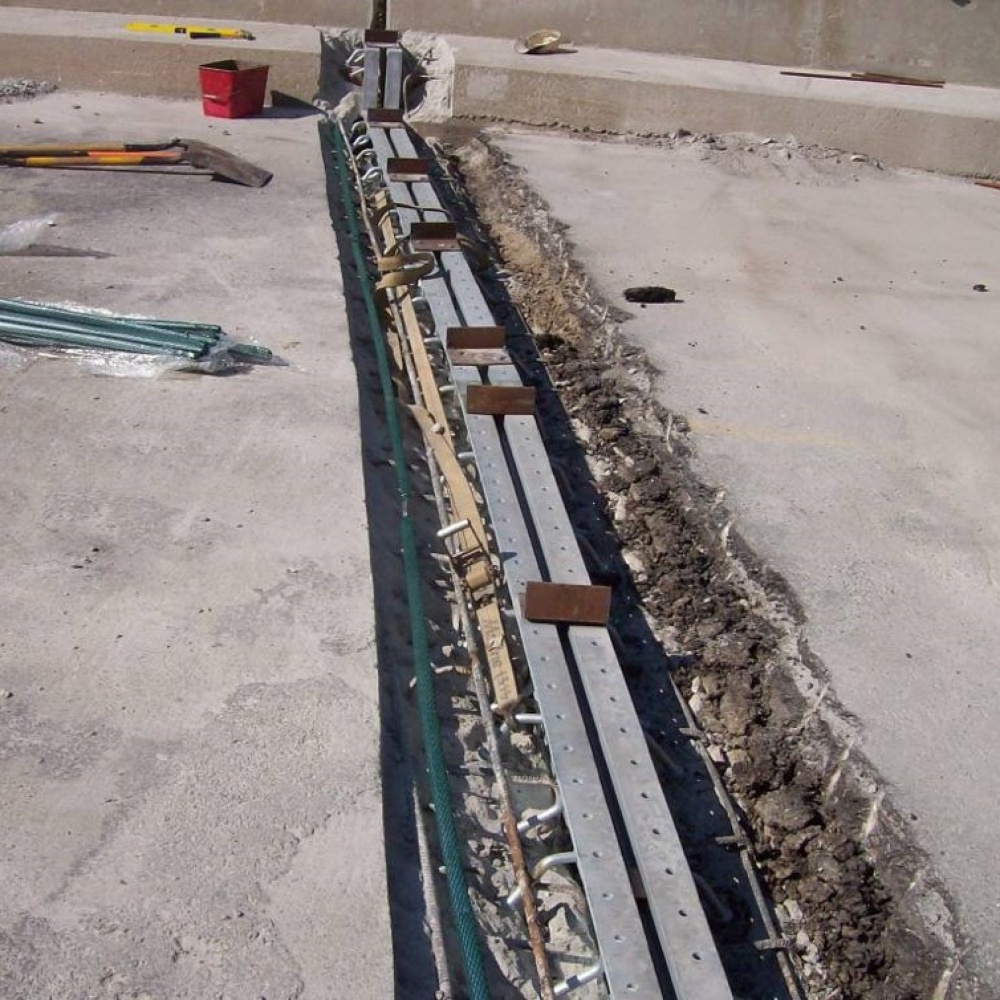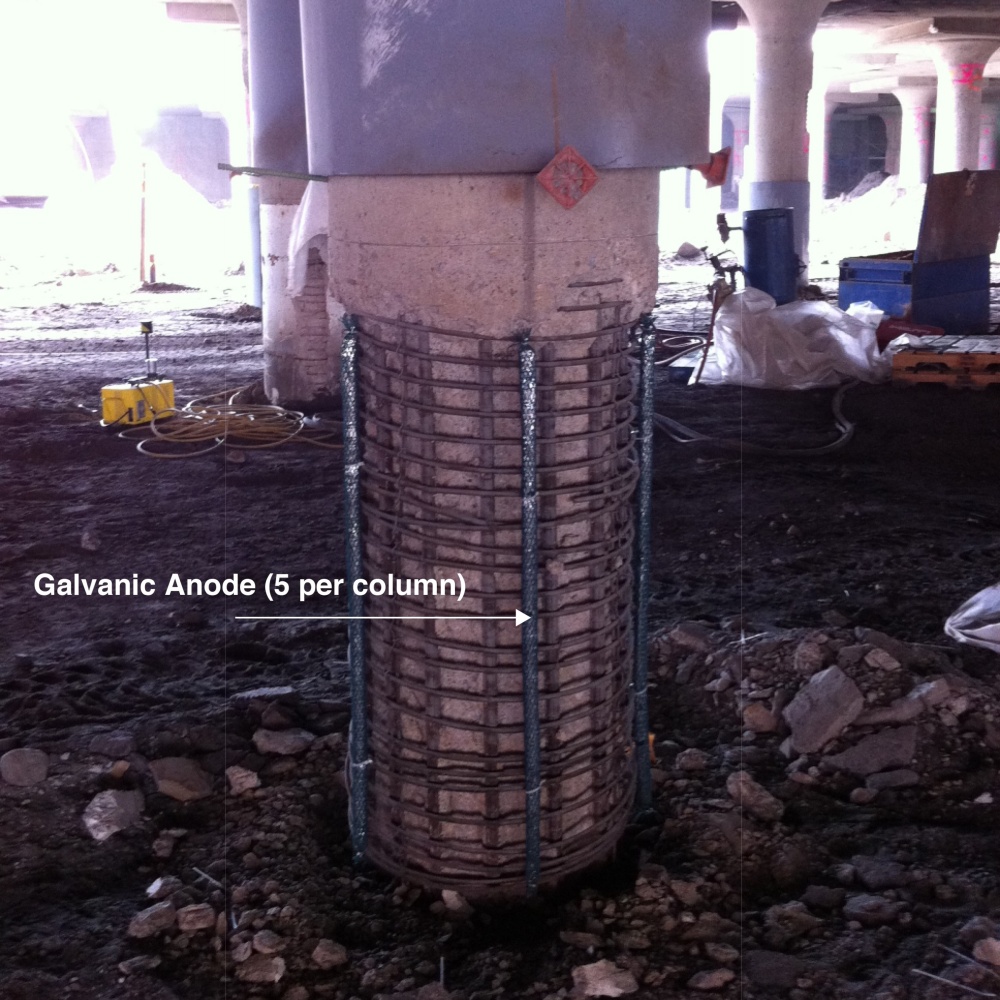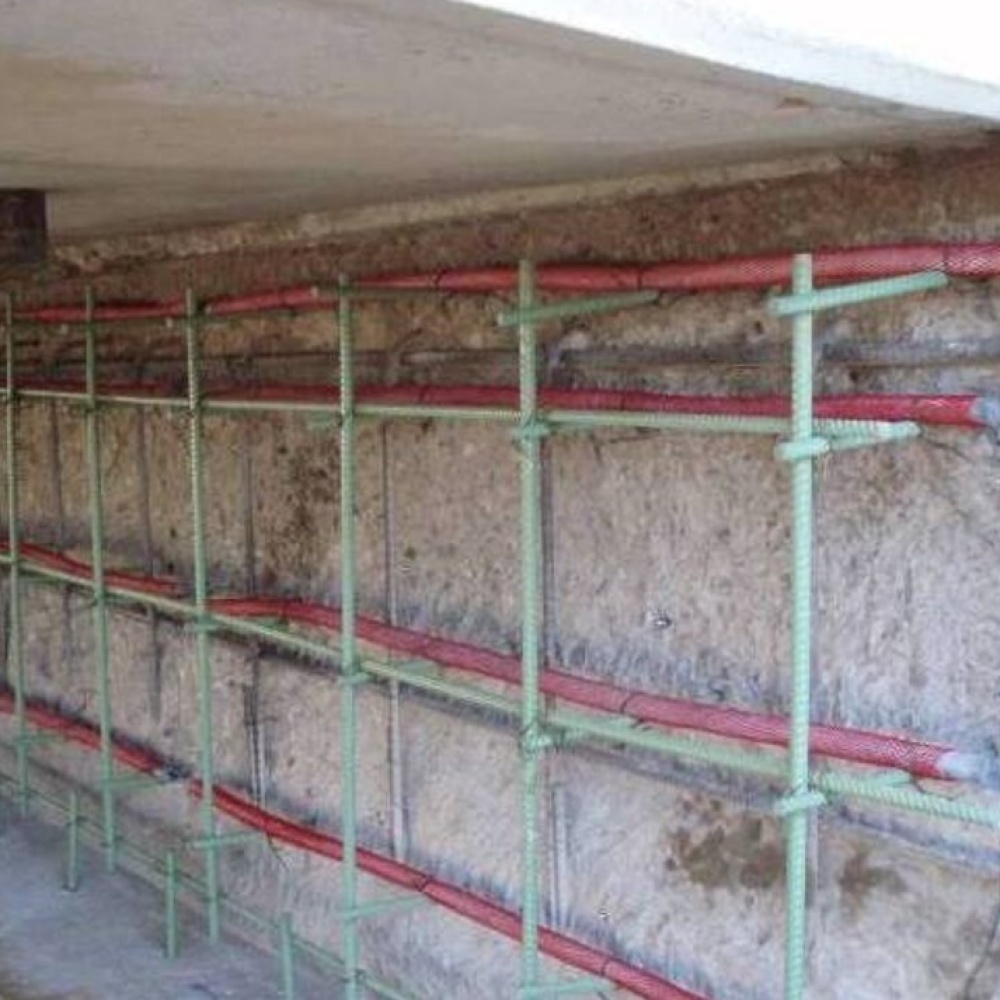 Technical Documents
Select a document to download product information. For CAD drawings in DWG format please Contact Us.
Project Examples
See how this product was used in successful projects. 
Market Segments
This product has been used to solve corrosion problems across these markets.