Termarust®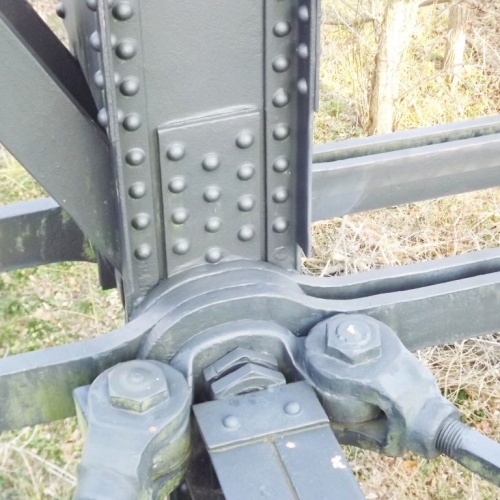 Exposed Steel Corrosion Protection
Corrosion mitigation solution that addresses critical crevice corrosion in steel structures.

Termarust®
We are proud to distribute the Termarust® corrosion mitigation solution under license on behalf of Termarust Technologies.
Termarust® is a one coat corrosion mitigation solution designed to address structurally critical crevice corrosion and pack-rust on atmospherically exposed structural steel.
Traditional steel protection uses a three-coat system typically consisting of a zinc-rich primer, an intermediate coat, and a combination of epoxy and urethane topcoat. The primary weakness of traditional systems is in joints, crevices and rivets where the coating cannot be efficiently applied. Moisture builds within these areas, leading to the development of concentrated corrosion cells and pack rust. This is initially evidenced by rust staining in these connections and other locations where sections of steel overlap. Pack rust can lead to deformed steel which is a particular concern for fracturing or warping of critical members.
This limitation is addressed with Termarust's unique High Ratio Co-Polymerized Calcium Sulfonate (HRCSA) formulations. The system starts with a specialized HRCSA oxygen-cured penetrant that seeps deep into crevices, displacing moisture, consuming oxygen and mitigating active corroison. Following the penetrant, the HRSCA topcoat is placed over the connections and the rest of the structure. Termarust® HRCSA allows tremendous flexibility in surface profile and preparation. It's ideal for the long term protection of bridges, steel structures, pipelines, industrial infrastructure and more.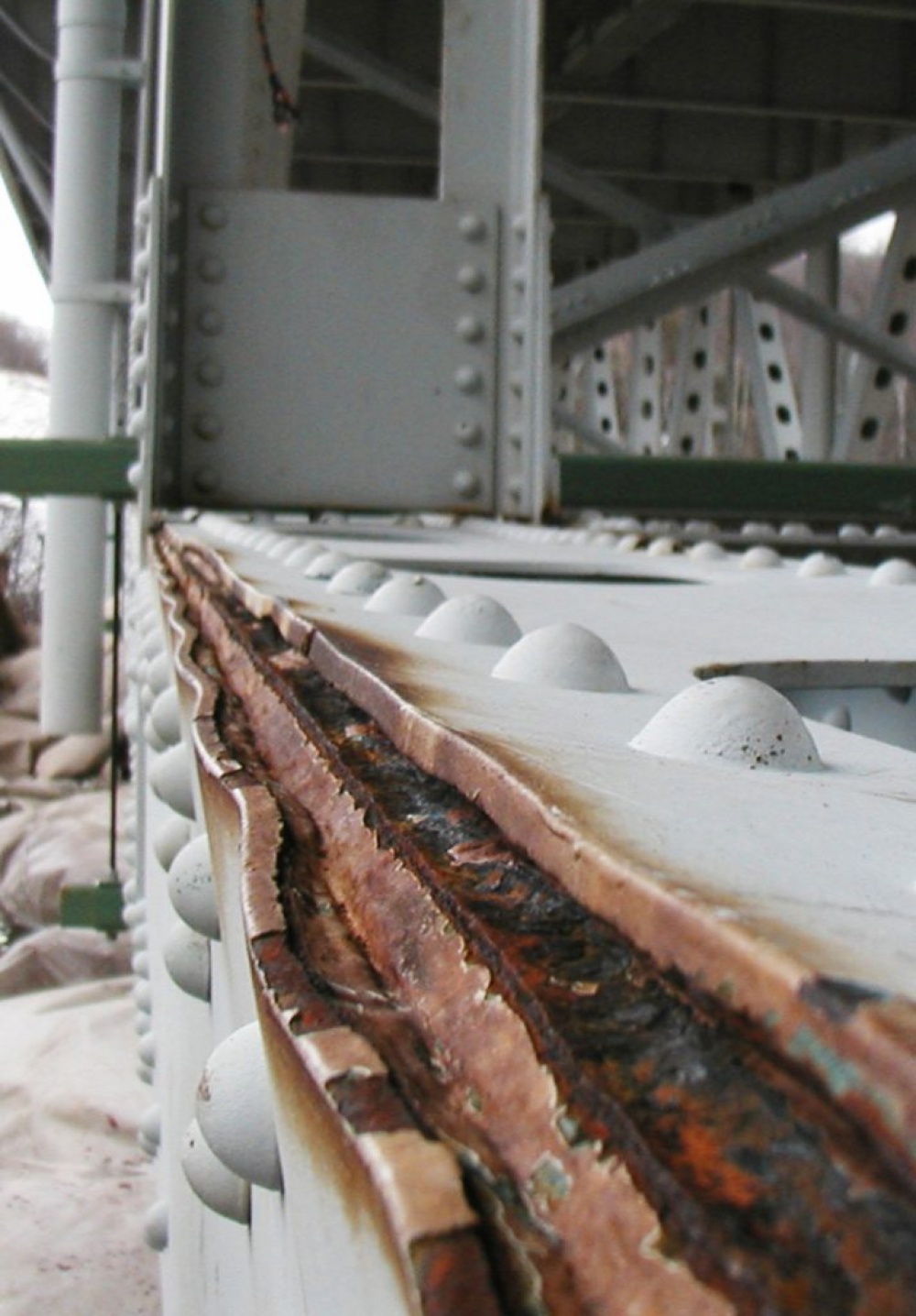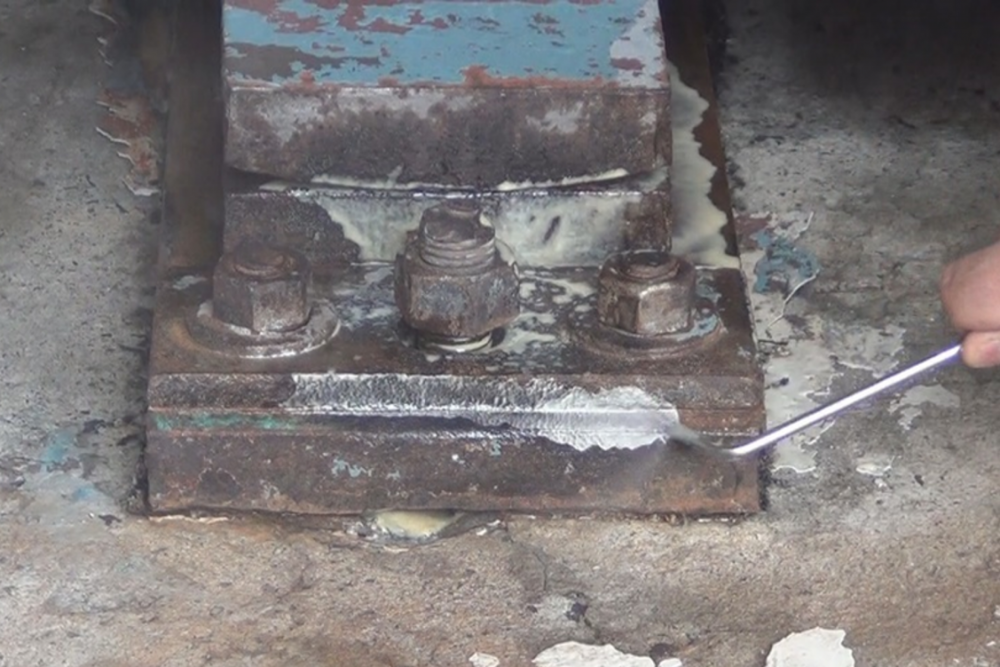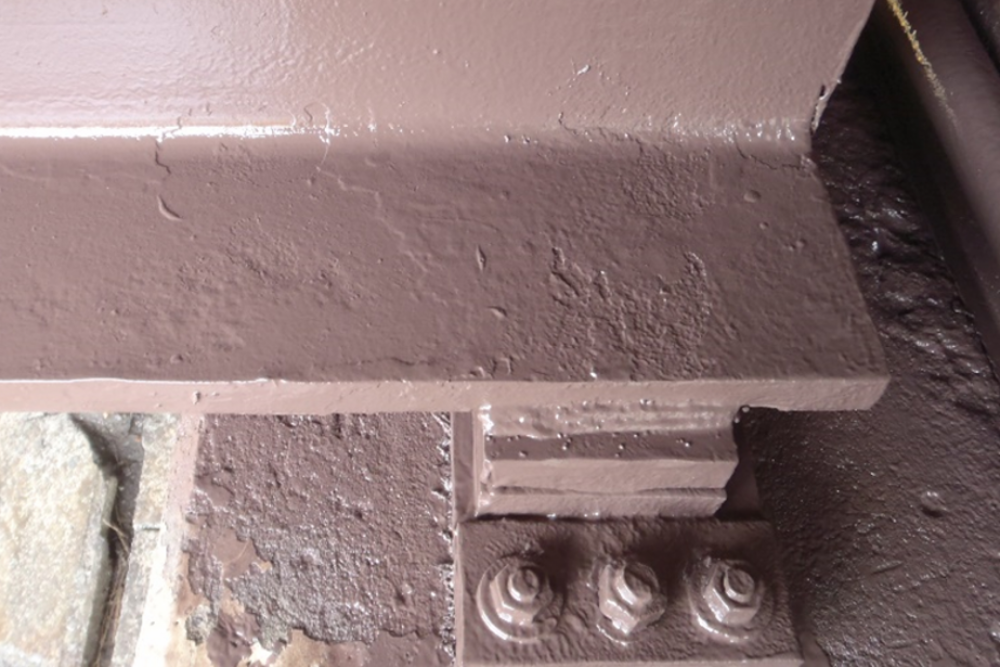 Features and Benefits
Complete solution: Total corrosion solution for crevice corrosion, pack rust and exposed steel surfaces.
Long lasting: Over 25 years of demonstrated performance.
Simple installation: Fast and simple one coat system – the HRSCA topcoat is applied over wet penetrant after crevice treatment.
Targeted or global: Treat crevices with penetrant and zone paint (spot repair) for targeted protection or protect the entire structure.
Reduced prep: High-pressure hot water cleaning is used to remove poorly bonded coatings, corrosion and salts with chloride removal additive.
Environmentally friendly: Eliminates sandblasting and significantly reduces containment, waste generation and disposal costs.
Convenient: Overcoats and encapsulates soundly bonded lead paint.
Fast installation: Significantly reduces labor, access costs and limits lane closures and traffic delays.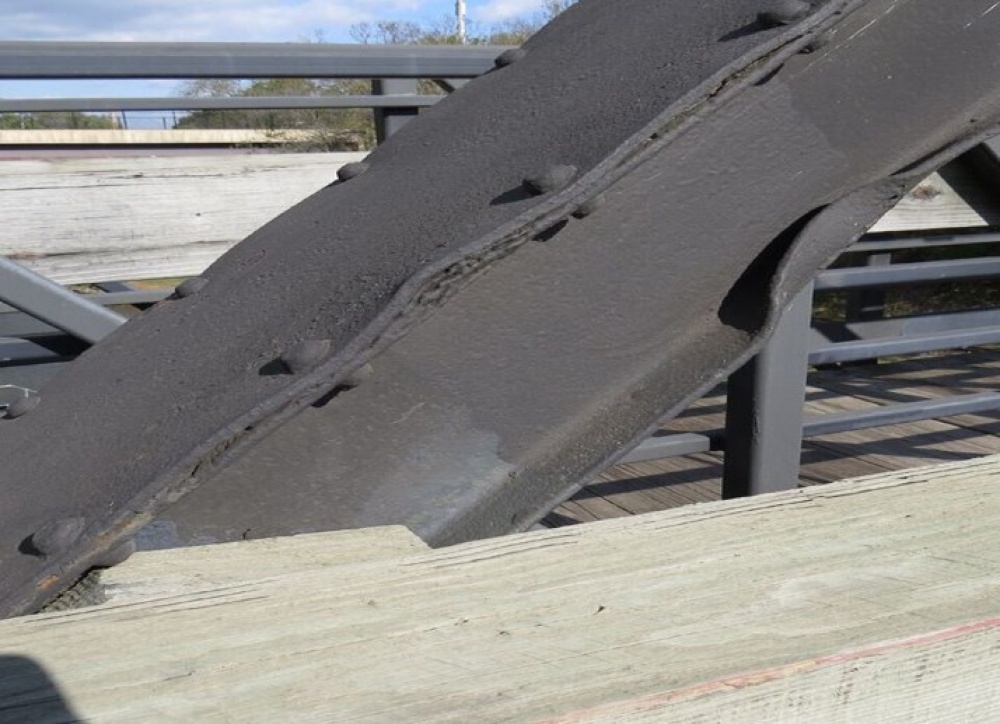 Applications
Pack rusted bridge joints, crevices, back to back angles
Corroded frozen bridge bearings
Tubing on steel structures towers, cranes, conveyor systems, cable suspension systems
Technical Documents
Select a document to download product information. For CAD drawings in DWG format please Contact Us.
Market Segments
This product has been used to solve corrosion problems across these markets.