Elgard® Titanium Mixed Metal Oxide Anodes
Impressed Current Cathodic Protection
Ribbon and mesh cathodic protection anodes for reinforced concrete structures.
ELGARD® Titanium Mixed Metal Oxide Anodes
We are proud to be an authorized distributor of ELGARD® mixed metal oxide (MMO) titanium ribbon and mesh anodes manufactured by De Nora.
ELGARD® titanium (MMO) ribbon and mesh anodes are used to provide impressed current cathodic protection to steel reinforced concrete structures. ELGARD® ribbon and mesh anodes are embedded in the concrete matrix, making them highly customizable to the unique needs of each concrete structure.   
ELGARD® ribbon and mesh anodes are capable of exceeding the 100mV potential shift requirement for effective cathodic protection, as defined in National Association of Corrosion Engineers (NACE) standard RP0290 and the European Standard EN12696 – Cathodic Protection of Steel in Concrete.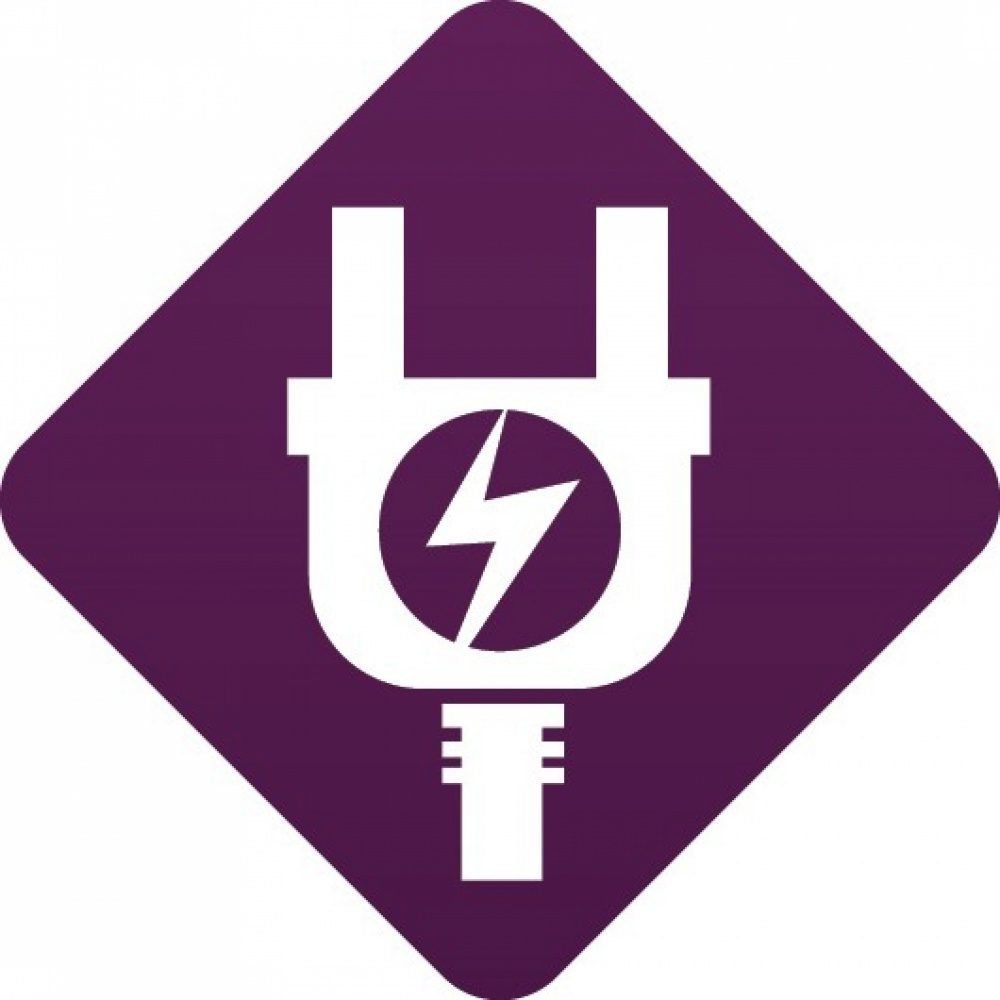 ELGARD® Grid Concrete Ribbon Mesh Anodes
ELGARD® Concrete Ribbon Mesh is a range of titanium MMO ribbon anodes that are typically installed into slots cut into the concrete surface or clipped to the rebar in new construction.
Available in 250 foot (76 meter) rolls in 4 ribbon sizes (10mm, 12.7mm, 19.05mm, 25.4mm) with current ratings of 2.8mA/m2, 3.5mA/m2, 5.28mA/m2 and 7.0mA/m2 respectively.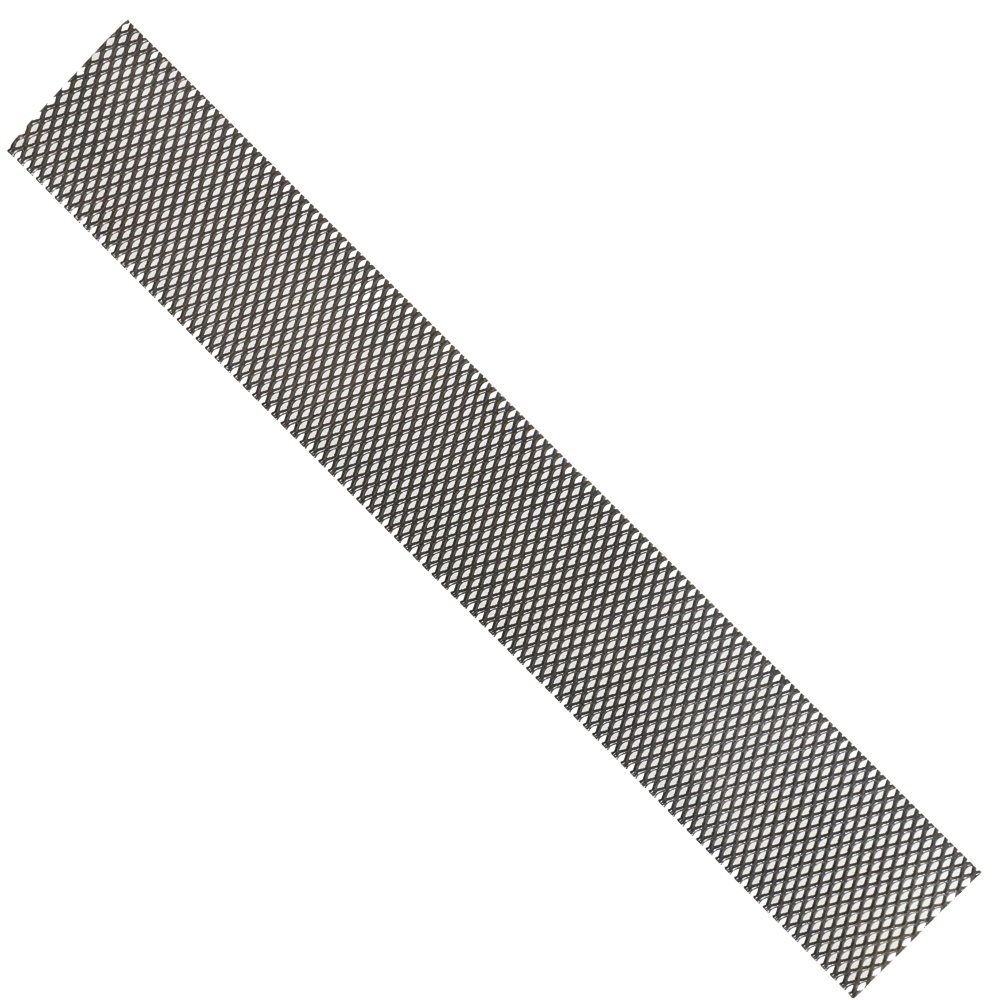 ELGARD® Grid Concrete Mesh Anodes
ELGARD® Mesh Anodes are a range of mixed metal oxide expanded mesh anodes that are typically attached to the concrete surface then covered with shotcrete or a concrete overlay.
Available in 250 foot (76 meter) rolls in 3 sizes with current ratings of 1.5mA/ft2, 2.1mA/ft2 and 3.0mA/ft2 (16mA/m2, 22mA/m2, and 32ma/m2 respectively).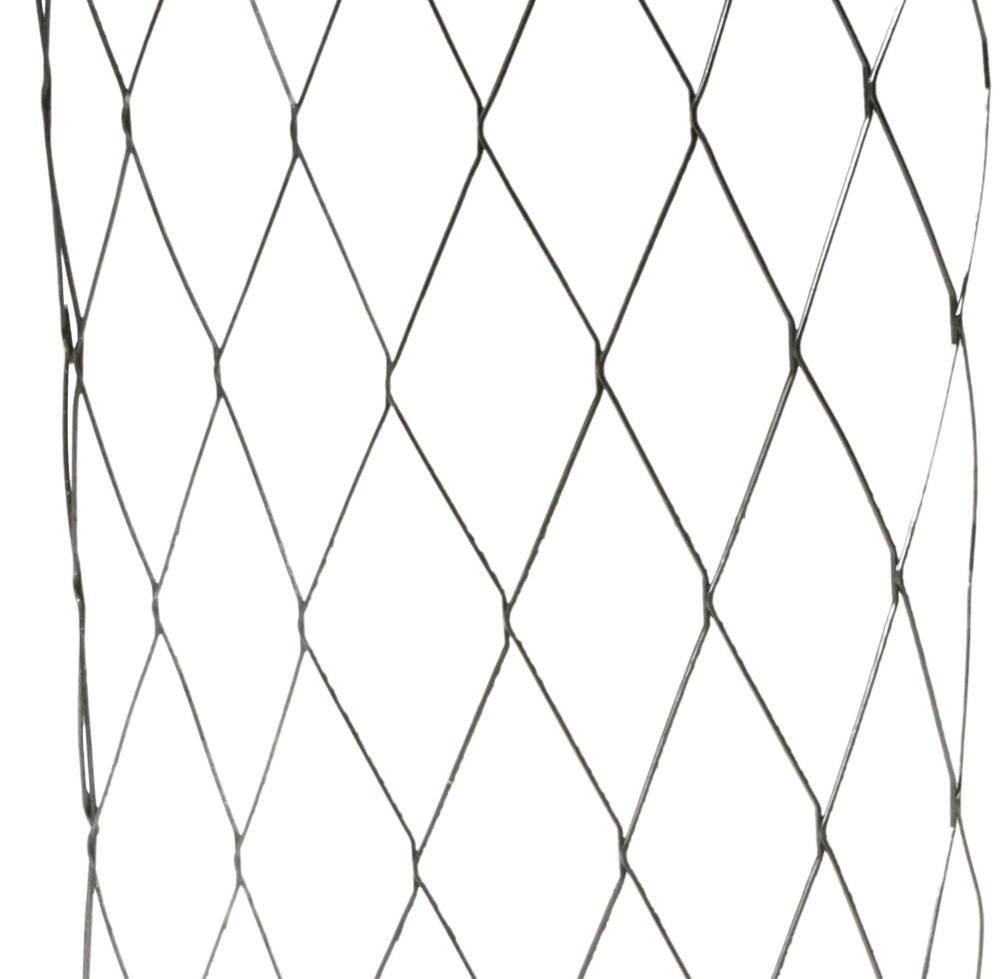 We also provide associated installation products including titanium current distributor bar, wire and rebar clips. Contact us for details.
Features and Benefits
Long Lasting: manufactured using a proprietary process that offers an expected design life of more than 100 years at full rated current output
Pre-fabricated: the ELGARD® Anode Mesh arrives at the job site ready to be rolled out, fastened down and connected
Activation coating: mixed metal oxide coating; the catalytic coating is stable in both oxygen and chlorine evolution reactions
Quality control: ELGARD® Anode Mesh is manufactured under strict quality control procedures, quality control certificates are provided on request
NACE International TM0294 certified: Extended testing of Embeddable ICCP Anodes for Atmospherically Exposed Steel-Reinforced Concrete (80 4240 01) shows ELGARD products can perform at twice the lifetime (80 years) as this certification requires.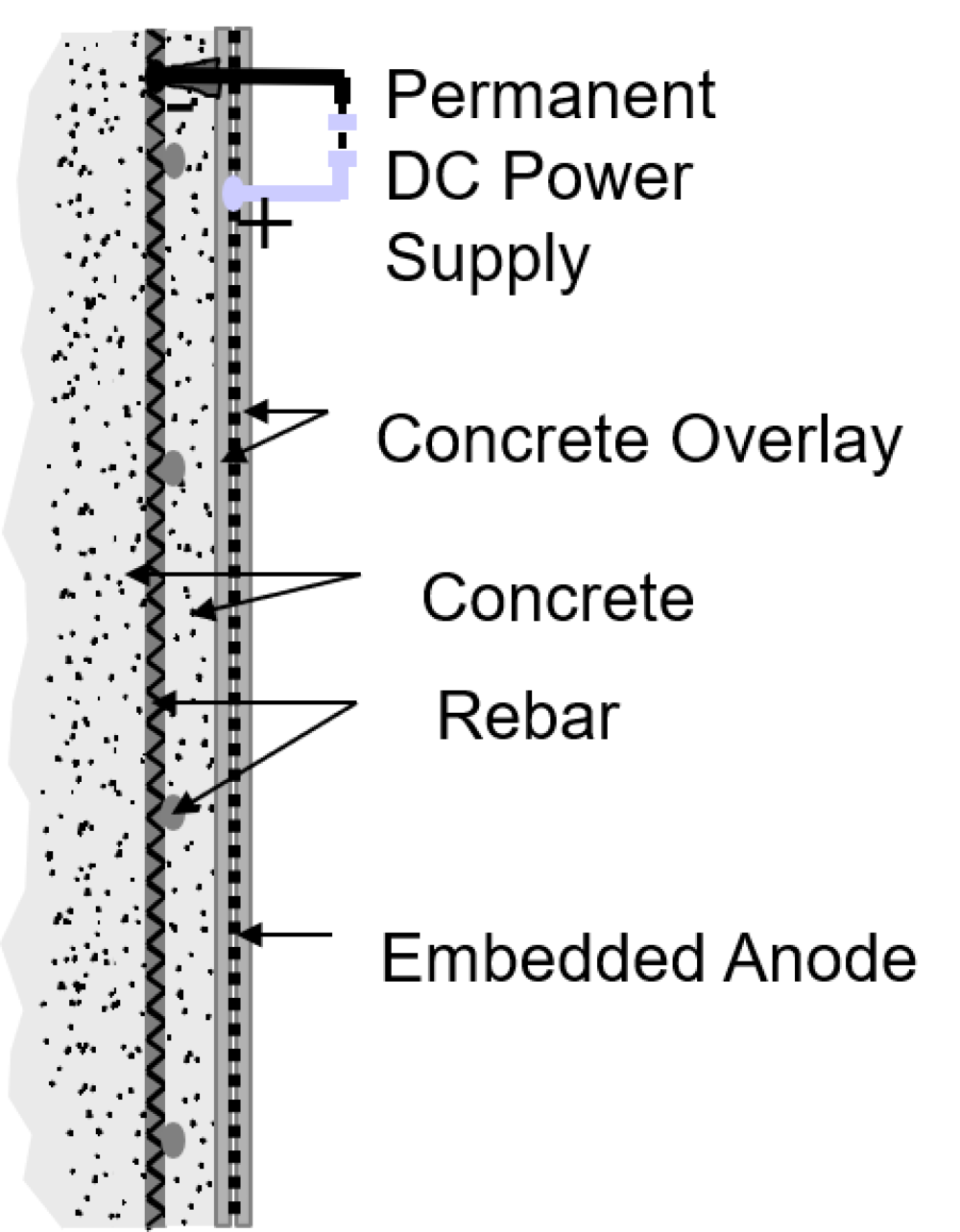 Applications
Bridge decks, piers and pier caps
Parking decks, ramps and columns
Marine wharves, piles and pile caps
Industrial, power generation, breweries or pulp and paper facilities
Technical Documents
Select a document to download product information. For CAD drawings in DWG format please Contact Us.
Project Examples
See how this product was used in successful projects. 
Market Segments
This product has been used to solve corrosion problems across these markets.