Galvanode® ZincSheet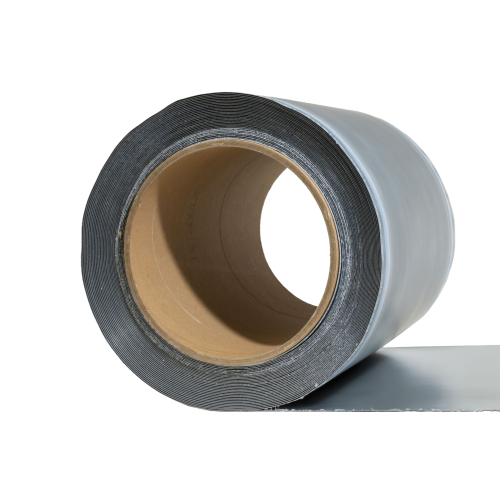 Galvanic Anodes
Surface applied galvanic protection system for reinforced concrete structures.
Galvanode® ZincSheet
Galvanode® ZincSheet is used to provide galvanic corrosion protection to reinforced concrete structures. The system is applied to concrete surfaces and connected electrically to the embedded reinforcing steel. Once installed, the zinc anode corrodes preferentially to protect the surrounding reinforcing steel.
The Galvanode® ZincSheet system consists of high purity zinc sheets, ionically conductive acrylic adhesive, and a removable protective liner. This sheet is supplied in rolls with a width of 9.8 in. (25 cm) and length of 66 ft. (20 m). For applications where the anode should be protected from the environment, the zinc sheet and surrounding concrete is protected by a reinforced elastomeric waterproof coating system. The application of Galvanode® ZincSheet is only recommended in dry environmental conditions.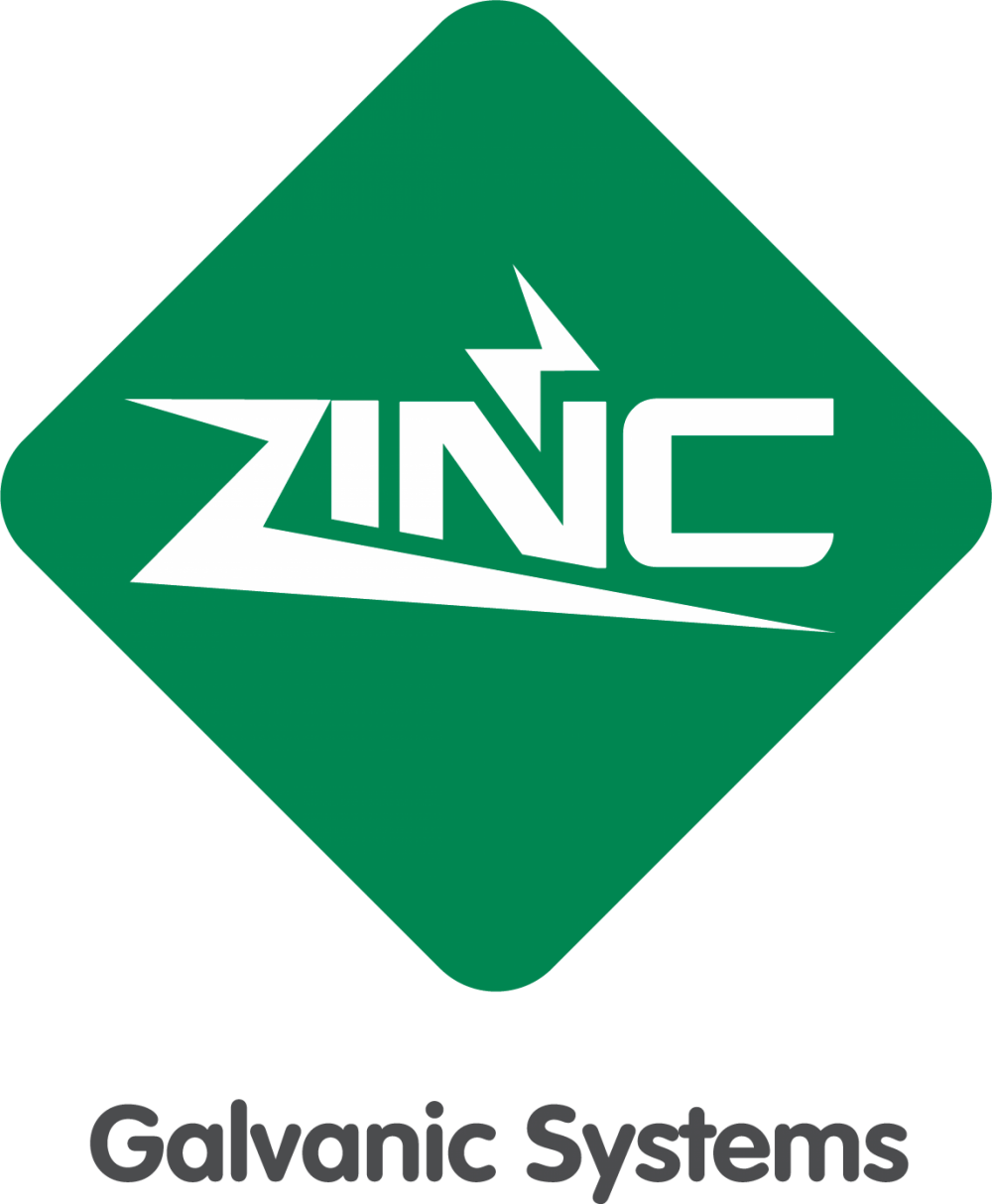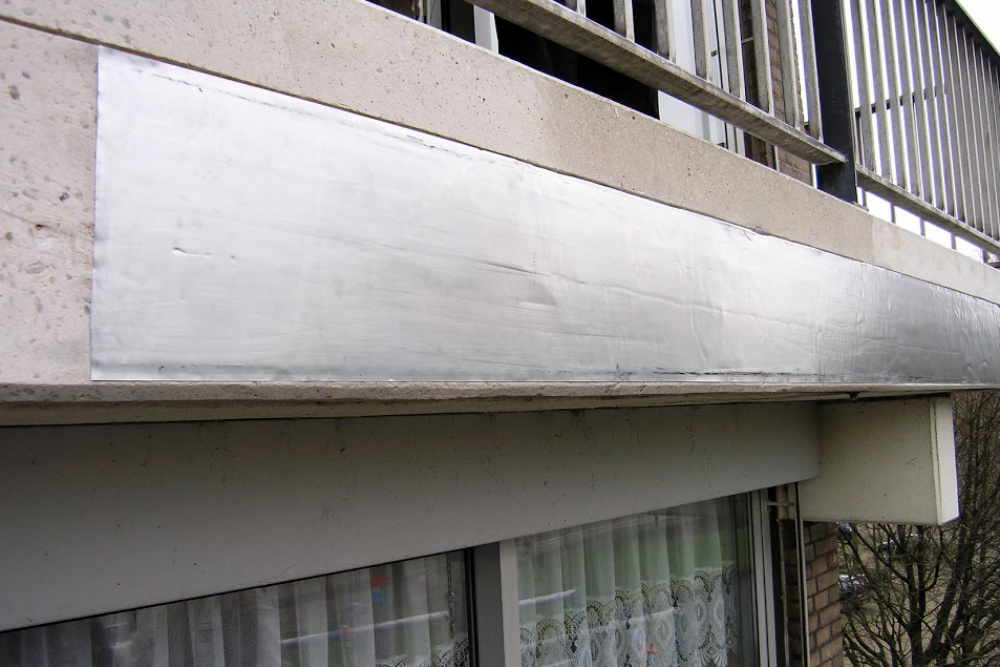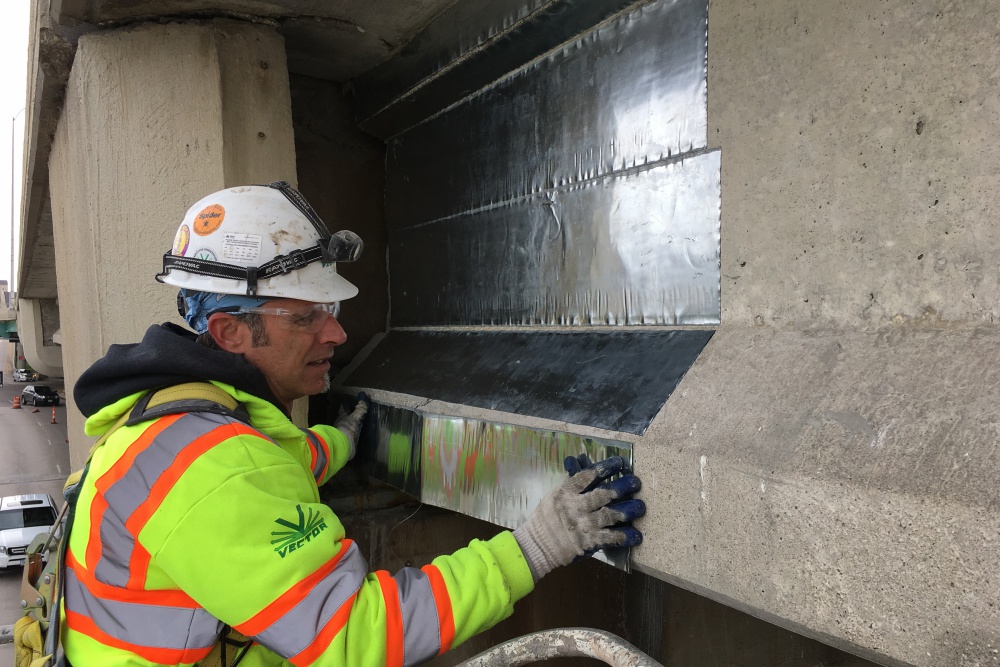 Features and Benefits
Proven technology: high level of protection as demonstrated in laboratory and field installations.
Targeted or global protection: installed to protect specific areas of a structure or entire structural elements.
Economical: cost effective corrosion mitigation solution.
Versatile: effective with carbonated and chloride-contaminated concrete and can be used for both conventionally reinforced and prestressed or post-tensioned concrete.
Low maintenance: requires no external power source or system monitoring.
Measurable: anode performance can be easily monitored if required.
Long lasting:  10 to 15 year active service life that reduces the need for future repairs.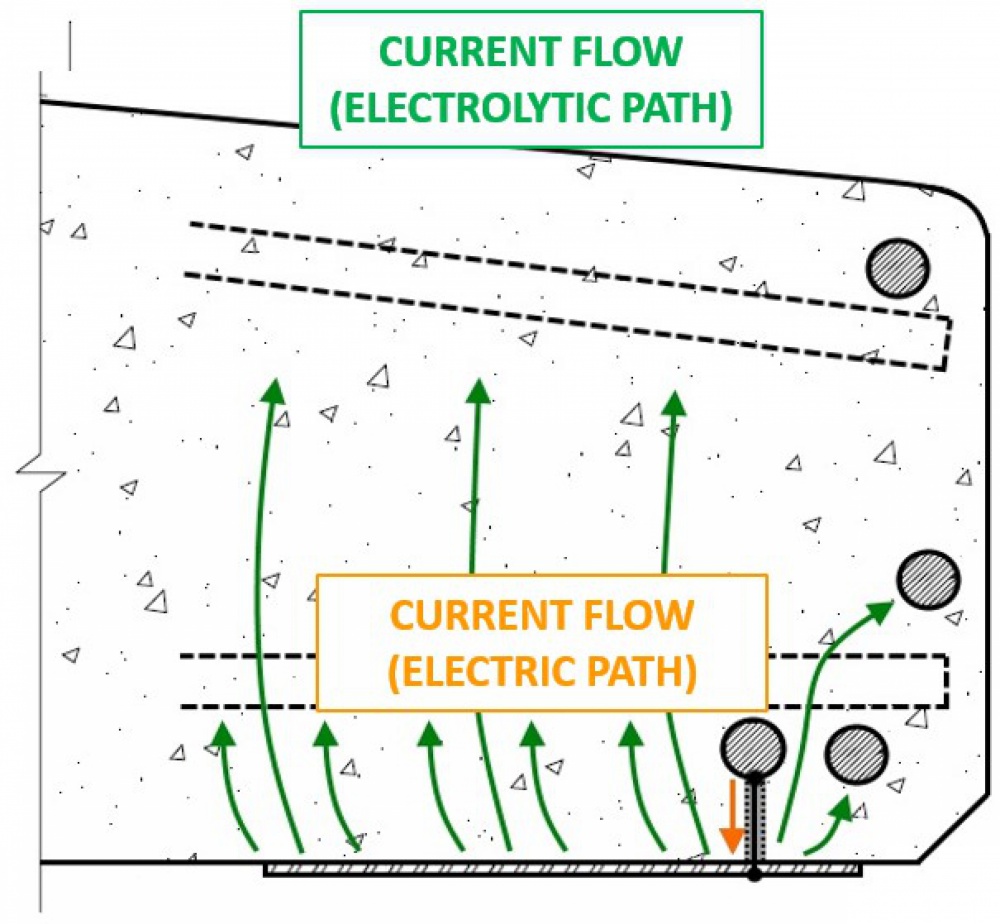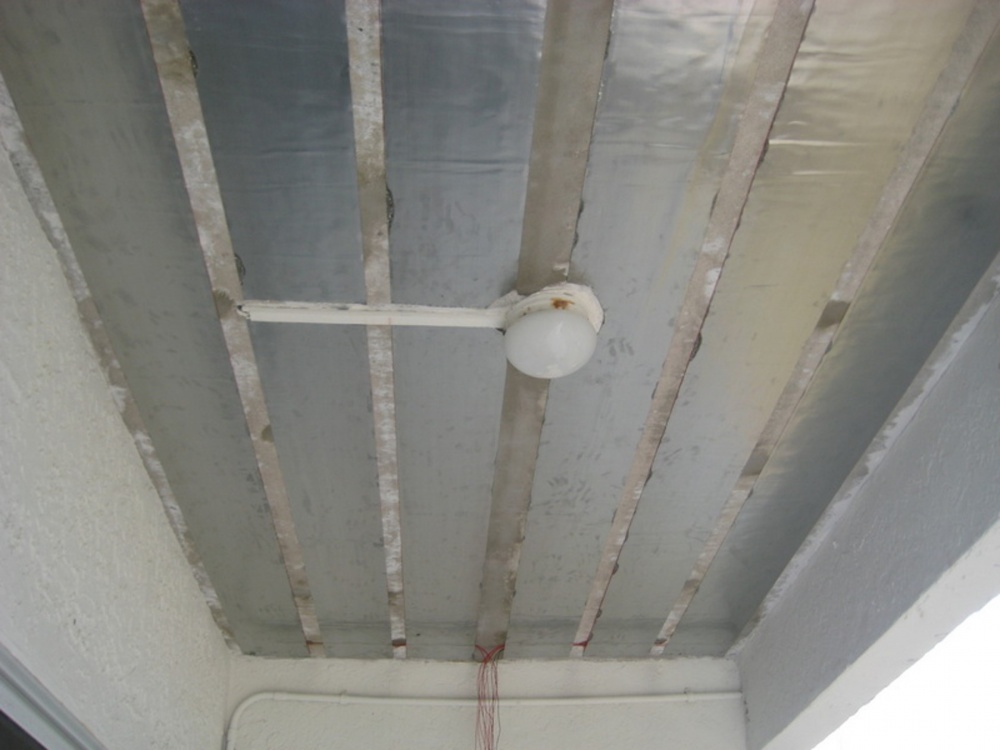 Applications
Building balcony soffits and walkways
Parking deck soffits, columns and beams
Concrete slab edges and joints
Prestressed concrete
Post-tensioned anchor protection
Technical Documents
Select a document to download product information. For CAD drawings in DWG format please Contact Us.
Technical Data Sheet
Specifications
Safety Data Sheet
Project Examples
See how this product was used in successful projects. 
Market Segments
This product has been used to solve corrosion problems across these markets.