Galvashield® SM-DAS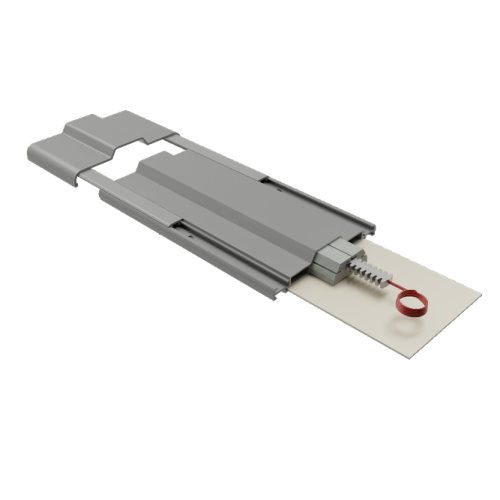 Galvanic Anodes
Secured externally to a concrete structure to provide corrosion control or cathodic protection
Galvashield® SM-DAS
Galvashield SM-DAS is a surface mounted distributed anode system designed to provide corrosion control or cathodic protection to steel reinforced concrete structures.
These anode units are distributed across reinforced concrete and masonry structures to provide global corrosion protection or can be used to target specific sections with high corrosion risk such chloride contaminated concrete around joints and areas with high corrosion potential.
Galvashield SM-DAS anodes contain alkali-activated mortar cast around a high-purity zinc core. Once installed, the zinc anode corrodes preferentially to the surrounding steel reinforcement, thereby providing galvanic corrosion control to the embedded reinforcing steel. The quantity of zinc provided, the anode length, electrical components and installation procedures are customized to meet specific project requirements.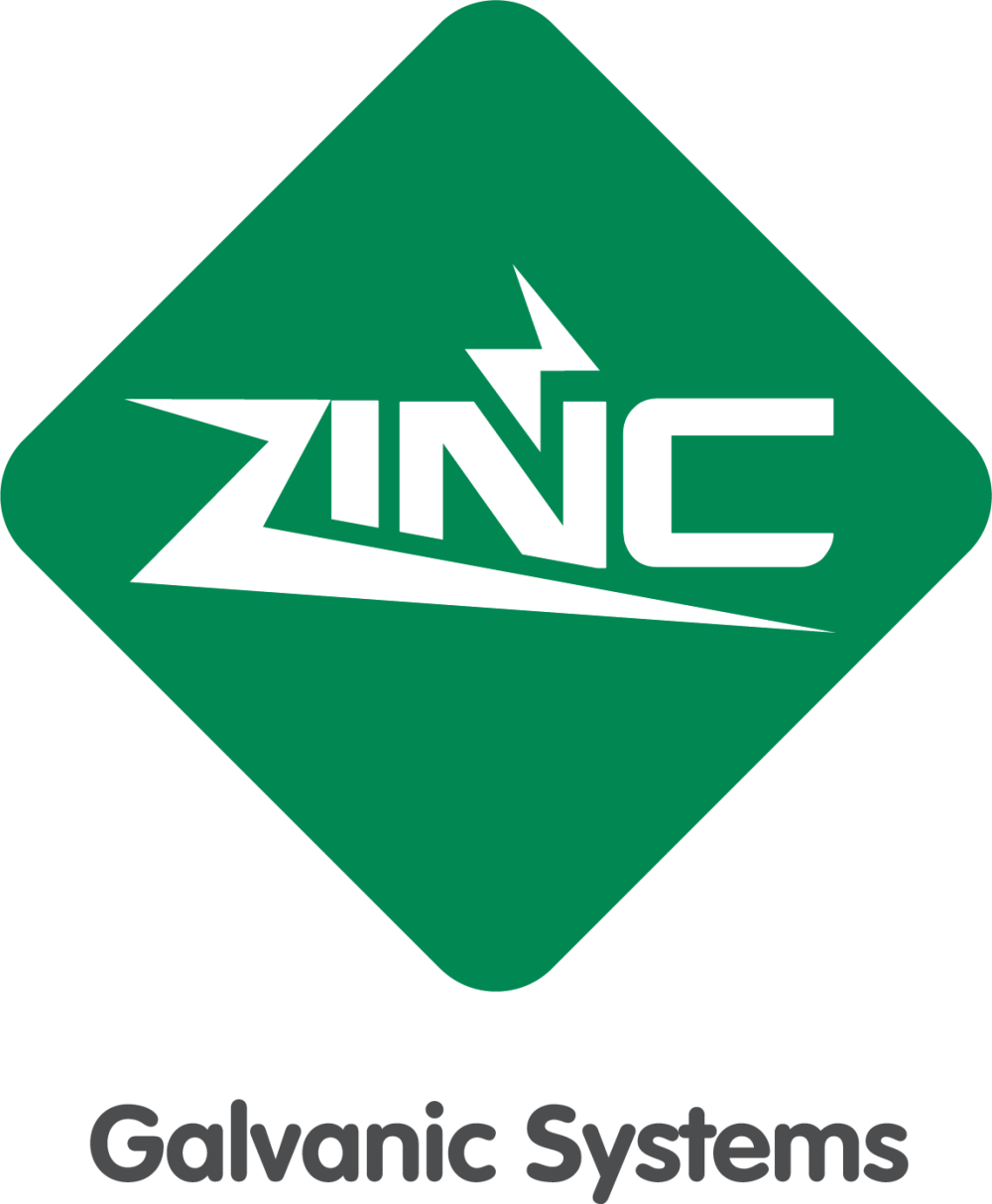 Note: Recommended unit length is 1 meter (39 inches), though this can be customized to meet project requirements.
What is the X-Series?
Our X-Series of products ensure you get the high performance and long-term protection you need in any environment. Cathodic protection system designers should utilize SM-DAS-X if your structure sees average annual temperatures above 15°C or 60°F or is exposed to high levels of chlorides. To learn more about the X-Factor, read our blog post here.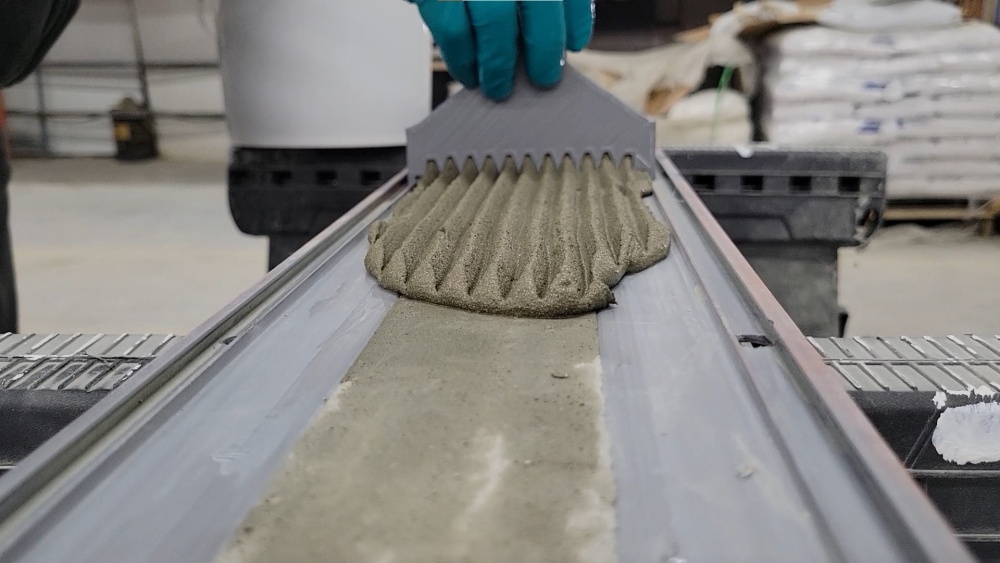 Features and Benefits
Proven technology: utilizes Galvashield® technology which is supported by an independent test program and over 20 years of real-world performance data.
Fast installation: the surface mounted anode tray has been designed for maximum efficiency.
Long lasting: the designed 10 to 40 year anode life* reduces the need for future repairs.
High capacity: can provide more zinc and more current output than other galvanic anode systems.
Design flexibility: anode design and spacing can be customized to meet project performance requirements and service life objectives.
Convenient replacement: surface mounted anodes can be easily removed and replaced when needed.
Versatile: effective in chloride contaminated and carbonated concrete. Can be used for both conventionally reinforced and prestressed or post-tensioned concrete.
User friendly: little to no training required and no specialized equipment.
Low maintenance: requires no external power source or system monitoring.
Measurable: system performance can be easily monitored.
Cathodic protection: can be designed to meet cathodic protection performance criteria.
Mechanically bonded: anchors ensure bond to the structure is maintained throughout the service life of the anode.
UV resistant: anode housing is made with uPVC, which is the same material used in vinyl house siding. uPVC has excellent durability in outdoor environments, including high UV degradation resistance.
Fire & heat resistance: rated 5VA under UL 94, the anode housing uses uPVC material which is combustible but also naturally flame retardant and will not cause, support or encourage the development of fire.
*As with all galvanic protection systems, service life is dependent upon a number of factors, including reinforcing steel density, concrete conductivity, chloride ion concentration, temperature, humidity and anode spacing.

Applications
Columns and beams
Parking structures
Concrete tanks
Prestressed concrete
Hollow core slabs
Piers and wharfs
Bridge deck soffits
Power and industrial plant rehabilitation
Shallow or thin concrete members
Double T beams
Service life extension in severe service conditions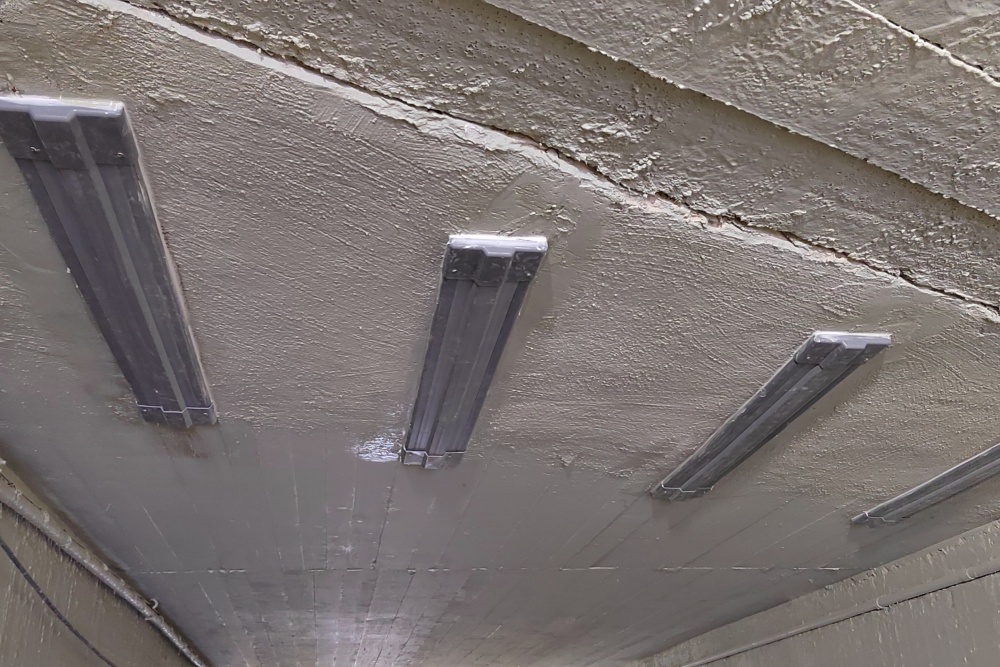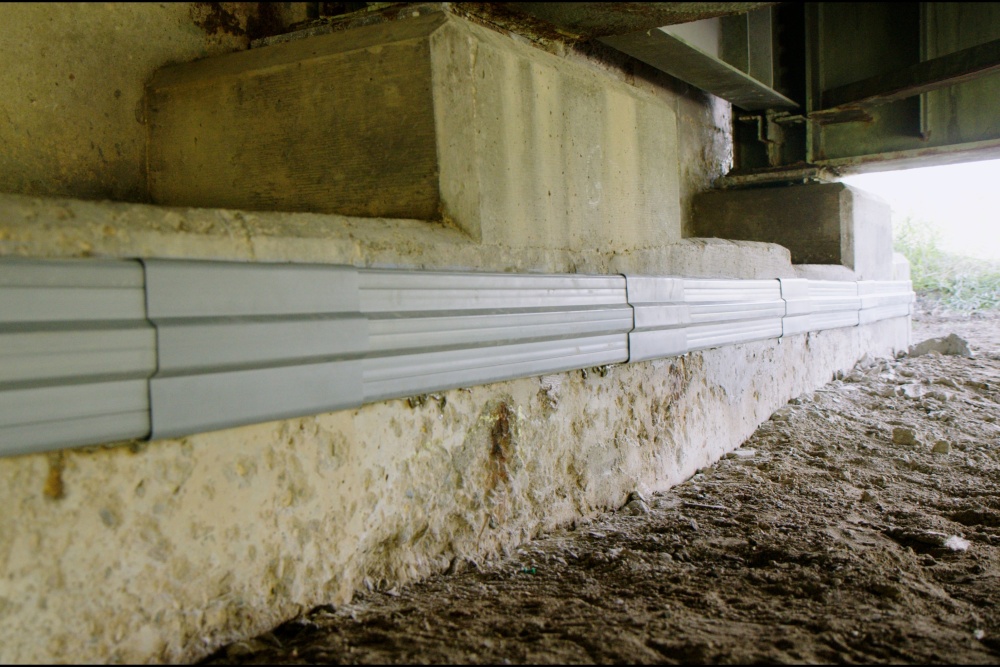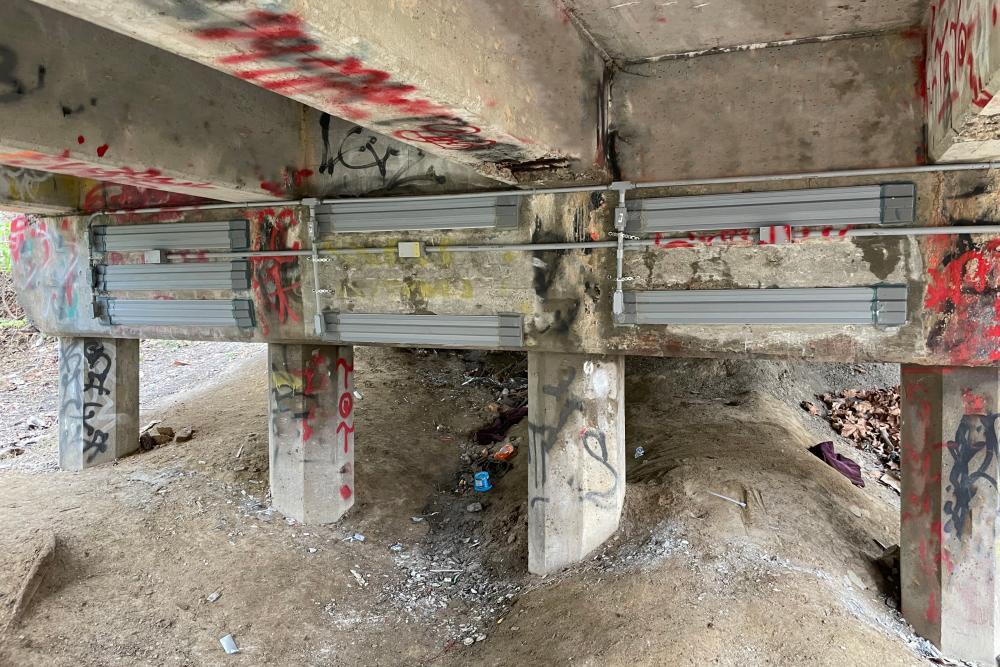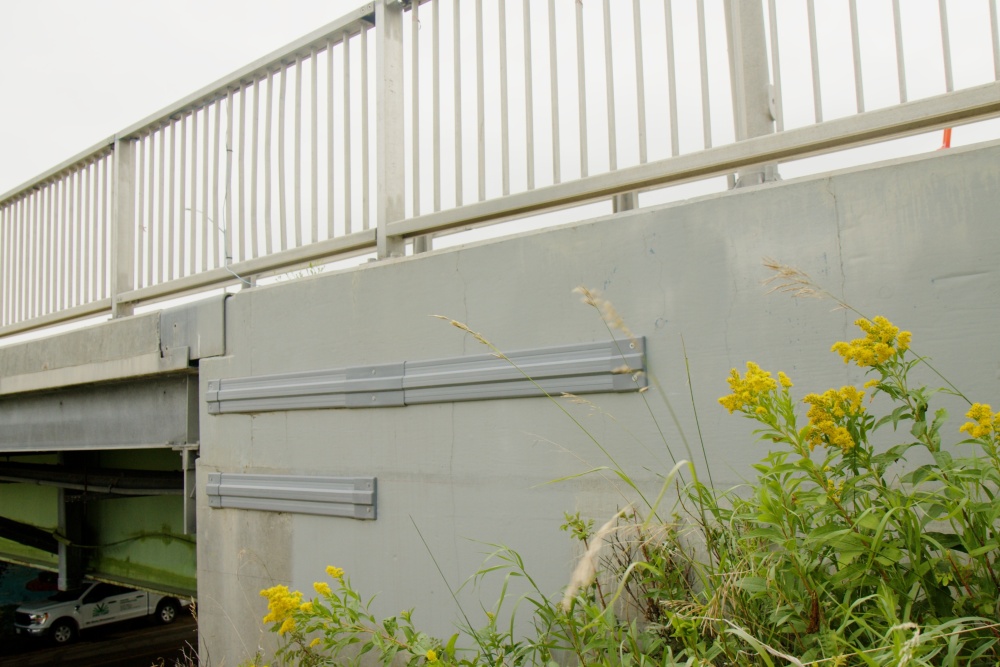 How it works:
When two dissimilar metals are coupled together in an electrolyte (concrete), the metal with the higher electronegative potential for corrosion (zinc) will corrode in preference to the more noble metal (reinforcing steel). Galvashield® SM-DAS anodes are attached to sound concrete with an ionically conductive mortar then mechanically anchored to provide corrosion prevention or corrosion control to the embedded reinforcing steel.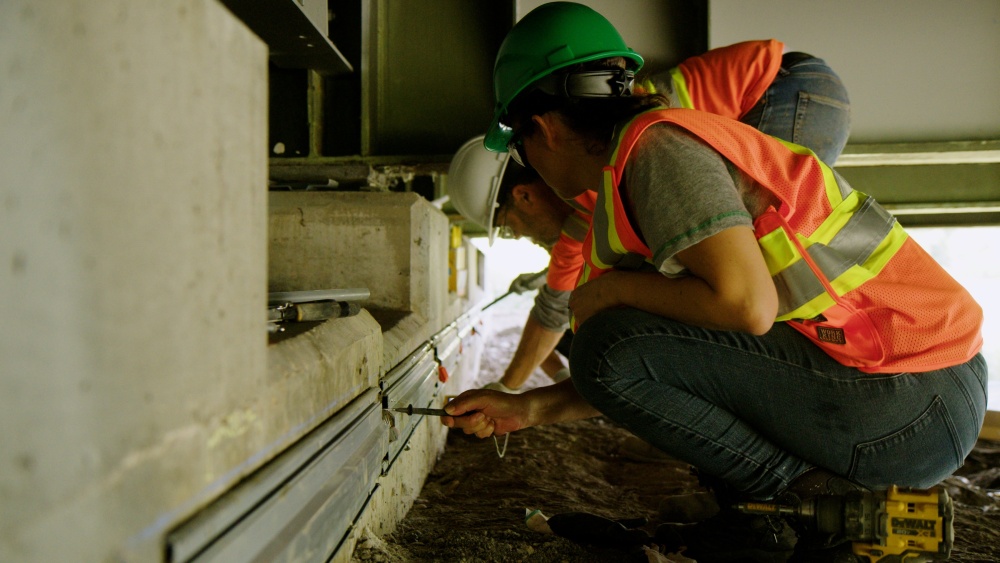 Technical Documents
Select a document to download product information. For CAD drawings in DWG format please Contact Us.
Project Examples
See how this product was used in successful projects. 
Market Segments
This product has been used to solve corrosion problems across these markets.