Whether you're a structural engineer or infrastructure owner, corrosion is a fact of life. To learn about specific corrosion problems and understand the range of corrosion mitigation solutions, book an education seminar with our team of concrete preservation specialists.
Request an Education Seminar 
Learn about the concrete preservation process, its benefits, the test methods and our complete range of corrosion mitigation technologies for reinforced concrete structures. Seminars can be tailored to topics of interest and are presented by a qualified Vector professional. 
Our education seminars can be hosted in person or virtually through your preferred video conferencing tool. Seminars range from 1-4 hours to fit your schedule. 
We serve clients worldwide through our offices in Canada, the United States, the United Kingdom, Australia, Indonesia and the United Arab Emirates.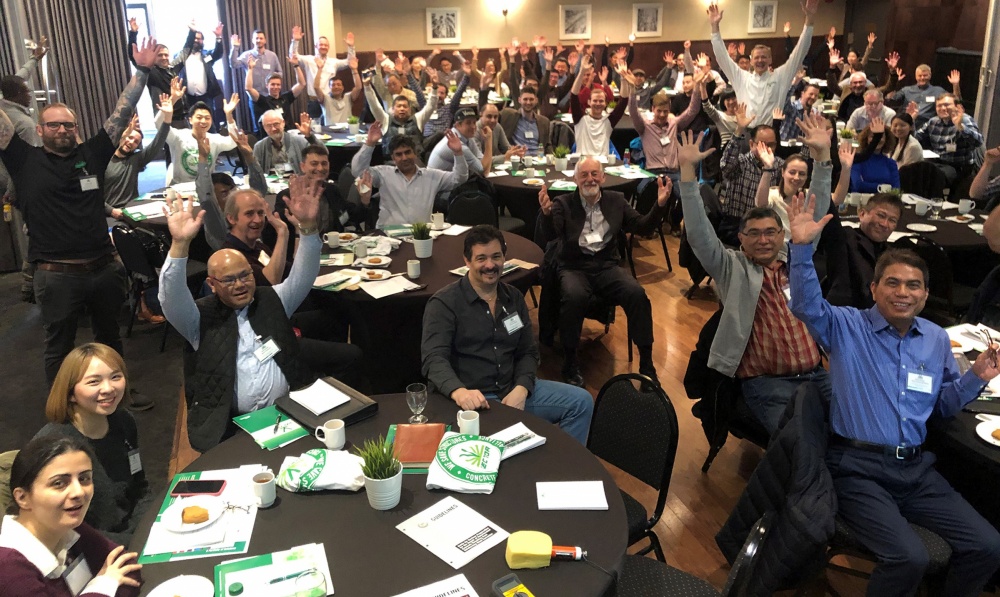 Professional Development Hours
Vector Corrosion Technologies is a certified provider of professional development through the National Council of Structural Engineers Association (NCSEA). Each hour long webinar or seminar  is equivalent to one professional development hour under the NCSEA standards. 
Topics of interest
Sessions are customized to fit the interests and needs of your team. Here are on-demand recordings of some topics that may interest you:
Extending the Life of New Concrete Structures
How to Design a Galvanic Anode System for Concrete Structures
Geophysical Methods for Infrastructure Assessment
Corrosion Assessments for Concrete Structures


Corrosion Protection to Extend the Life of Concrete Repairs


Repair and Protection of Severely Corroded Substructures with Galvanic Encasements
Targeting High Corrosion Risk Areas with Embedded Galvanic Anodes
Pile Protection for Coastal Bridges



Evaluation and Protection of Bonded Post-Tension Tendons


Impressed Current Cathodic Protection for Reinforced Concrete


Electrochemical Treatments to Extend the Life of Corroding Substructures
Surface Applied Cathodic Protection of Substructures


The Concrete Preservation Alliance
Vector Corrosion Technologies is a proud member of the Concrete Preservation Alliance (CPA). The CPA is a growing coalition of organizations committed to advancing best practices in the field of concrete preservation and infrastructure renewal. Working together to promote education and awareness of concrete repair industry standards, new and innovative corrosion prevention technologies, and sustainable construction practices. You can find past and upcoming presentations from the CPA, many of which are hosted by Vector's own experts, at WeSaveStructures.info.