Introducing the Galvashield SM-DAS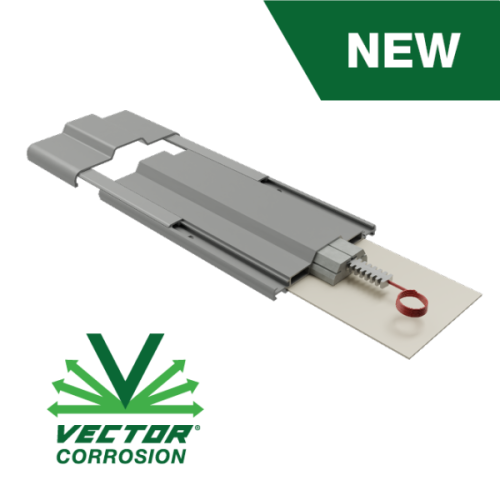 October 02, 2023
Categories:
Media Releases
•
Innovation
•
Announcements
Our Proven Galvashield® DAS Technology
Now Surface Mounted!
For over 20 years, our Galvashield® DAS distributed anode systems have been used to protect severely deteriorated concrete structures by being embedded in concrete overlays, encasements and jackets. Now, this technology can be mounted onto the surface of a structure, providing owners another option to cost effectively extend the life of their structures.
How Does It Work?
Galvashield® SM-DAS anodes consist of a heat and UV-resistant PVC tray that contains a high purity zinc core surrounded by alkali-activating mortar. Once installed, the zinc anode corrodes to protect the nearby embedded reinforcing steel.

Proven Technology - New Application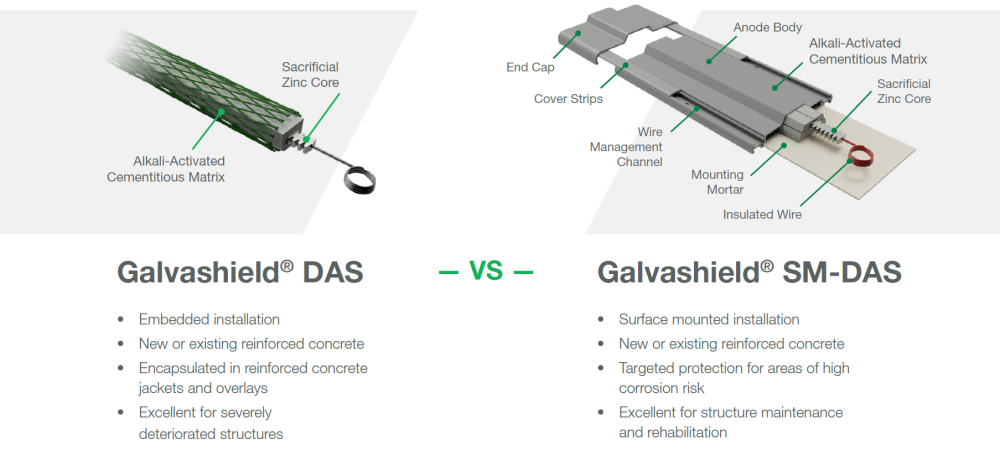 Ideal surface mounted solution for:
• Columns and beams • Parking structures • Concrete tanks • Prestressed concrete • Bridges, piers and wharfs
• Bridge deck soffits • Power and industrial plant rehabilitation • Service life extension in severe service conditions
• Shallow or thin concrete members • Double T beams
Versatile
Target areas of
high corrosion risk
or protect the entire
structure.
Effective
20+ years of
performance data and
a typical life expectancy
of 20–40 years.
Efficient
As little as 1–3
people can do the job
with minimal training
and no specialized
equipment.
Replaceable
Exterior access for
easy system
replacements and
upgrades.
Measurable
Built-in wire
management tracks
for clean installation of
system performance
monitoring hardware.
Are you facing a unique corrosion protection challenge on your next concrete project?