Lexington Manufacturing Plant Ribbon Cutting Event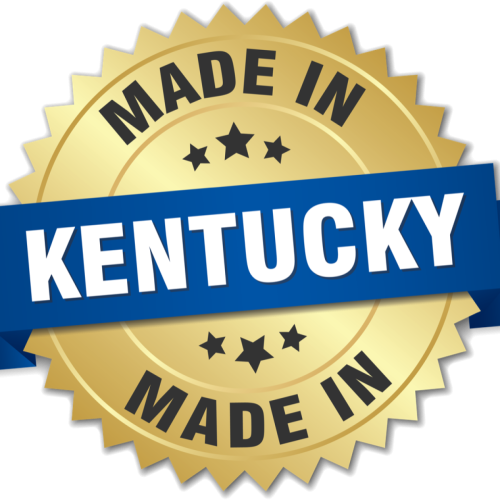 October 17, 2022
Categories:
Events
•
Announcements
Vector Corrosion Technologies, Inc. in conjunction with Commerce Lexington was proud to host an official grand opening ceremony at its new manufacturing facility at 800 Winchester Road in Lexington, Ky. 

In attendance to commemorate the occasion were state and local officials, customers, vendors and employees.
Based in Winnipeg, Manitoba, the Canadian company is a global leader in the development and manufacturing of innovative technologies to preserve and extend the life of corroding infrastructure such as bridges, parking structures, buildings, and port facilities.  In particular, the company specializes in the advancement of galvanic cathodic protection technologies for reinforced concrete.
While there will always be a need to demolish and replace structures, pursuing maintenance and repair activities can be a financially and environmentally sustainable approach to reduce pollution, energy usage, and consumption of natural resources.  For example, 10,000 cubic yards of reinforced concrete maintained prevents the generation of 5,500 tons of carbon dioxide, keeps over 20,000 tons of solid waste from landfills and reduces the consumption of over 250,000 gallons of potable water, the equivalent daily usage of over 2,500 people.
Earlier this year the Office of Governor Andy Beshear, Lexington Mayor Linda Gorton and Commerce Lexington President and CEO Bob Quick highlighted Vector's intention to locate in Lexington and invest over $1 million to establish a 15,000 ft2 manufacturing facility on Winchester Road, creating 20 full-time jobs including supervisory, quality control, shipping and receiving and production line workers.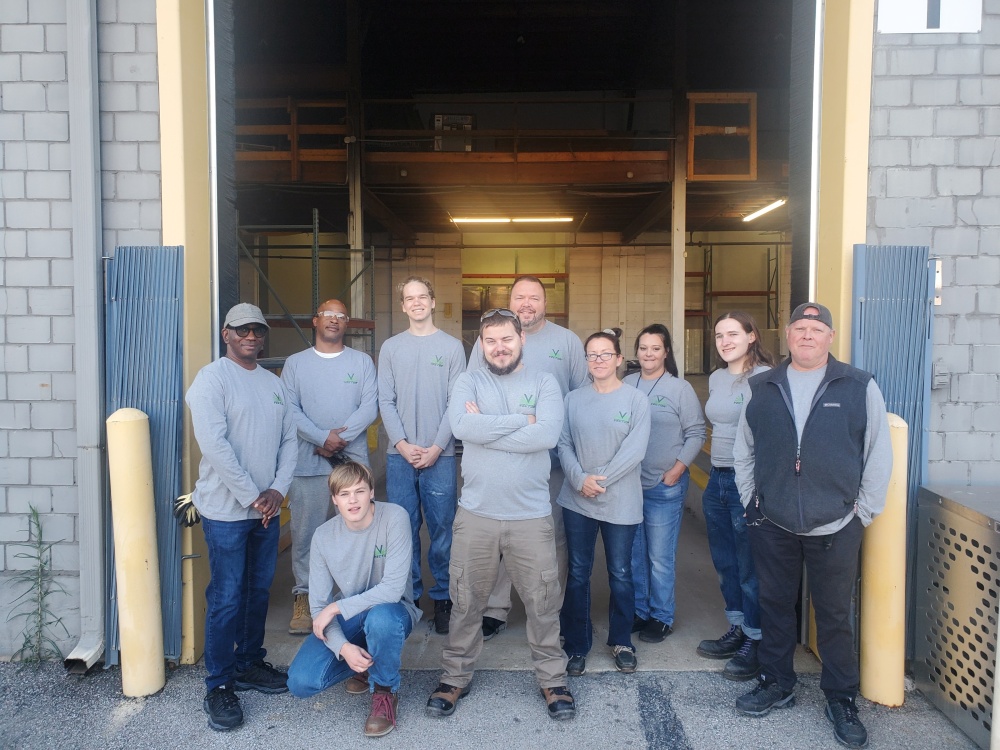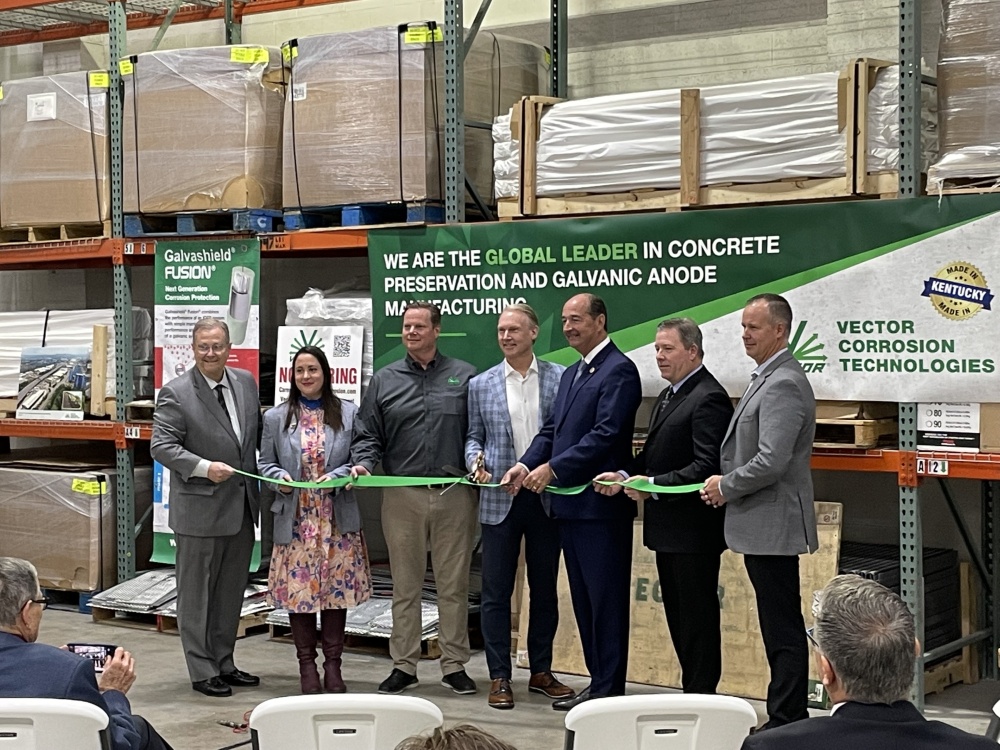 "Today's ceremonial ribbon cutting is an exciting event for Vector as we continue to gear up quickly to bring Kentucky-made corrosion solutions to extend the life of critical infrastructure throughout the country," explained Bob Spriggs, Vector CEO.
"The Kentucky Transportation Cabinet and its engineering consultants have expressed their support for the expanded use of cathodic protection technologies in the Commonwealth, and we are anxious to move forward quickly to support local jobs," said Chris Ball, Senior Vice President of Vector Corrosion Technologies. "In addition to supplying domestic projects, we have also manufactured some cathodic protection systems for export to Brazil." 
Vector has over 50 years of experience delivering concrete repair and corrosion solutions to extend the life of infrastructure. In the late 1990s, Vector introduced the original Galvashield® XP embedded galvanic anode for concrete repair in North America. Vector has offices in Canada, the United States of America, the United Kingdom and the United Arab Emirates and partners with over 20 distributors globally to service key markets in Europe, Asia, the Middle East and Latin America.