Galvashield® Jacket Systems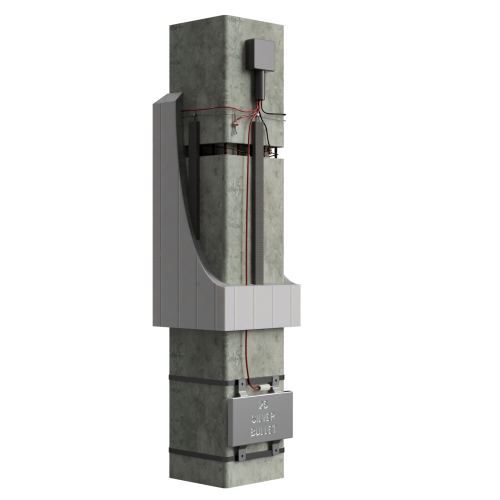 Galvanic Anodes
A range of galvanic jackets for tidal, splash, underwater and atmospheric zone protection of marine piles.
Galvashield® Jacket Systems
Galvashield® Jacket Systems provide long-term, low-maintenance, global cathodic protection to prestressed or conventionally reinforced concrete and steel piles that are exposed to extremely corrosive marine environments.  
Galvashield® Jacket Systems offer an all-inclusive repair and corrosion solution for marine pile consisting of custom fiberglass or modular PVC jacket with galvanic anode system tailored to the project requirements.  The custom jacket and anode system are placed around the pile to create a protective galvanic encasement, also known as an integral pile jacket. Unlike traditional concrete jackets, epoxy grouted jackets, petrolatum and wax tapes, and fiberglass wraps, Galvashield® Jackets provide a protective on-going galvanic current to mitigate active corrosion.
Galvashield® Jacket Systems are available in a range of models and options to suit most any application and can provide an estimated 20 to 50+ year service life. Galvashield® Jacket Systems are custom-designed and manufactured to fit each project. For help selecting the right jacket system for your project, contact us.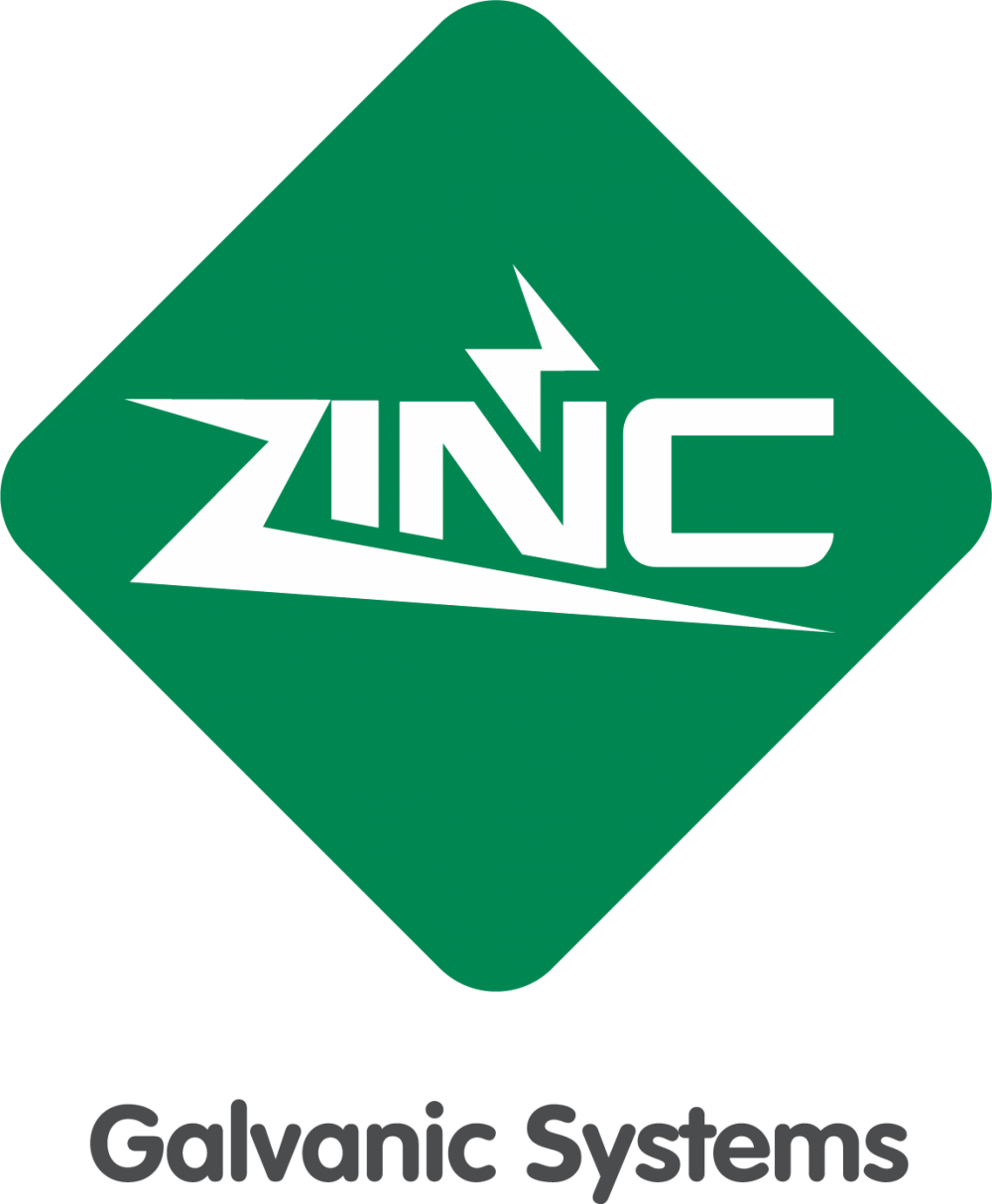 Silver Bullet® Al Anode
The Silver Bullet Bulk Al Anode is a cost-effective solution when protection is required for submerged pile sections and has been specifically designed for use with Vector's Galvashield® Jacket Systems. The 25 lb. (11.3 kg) mil-spec aluminum alloy will provide over 20 years of protection to most concrete and steel piles without contributing to marine life zinc toxicity.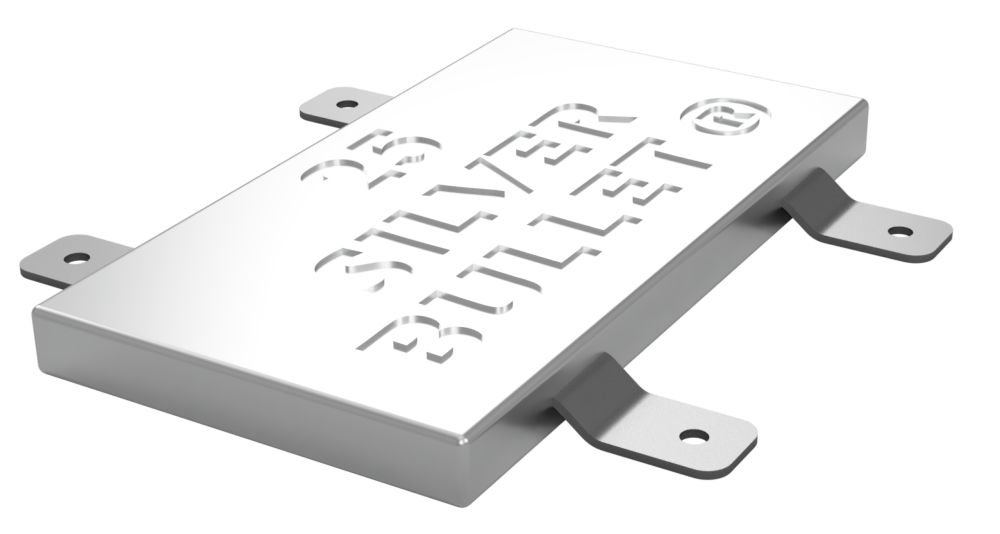 Galvashield® Jacket System Options
Jacket Model

Activation Method

Form Options

Anode Description

Galvashield® Tidal Jacket

Saltwater

FRP

Zinc mesh anode

Galvashield® Tidal Plus Jacket

Saltwater

FRP

Modular PVC

Zinc anode strips inside wicking fabric

Galvashield® DAS Jacket

Alkali [pH>14]

FRP

Modular PVC

Removable Forms

Zinc anode strips inside self-activating mortar
Galvashield® Jacket Optimal Environments
| Exposure Condition | Tidal Jacket | Tidal Plus Jacket | DAS Jackets |
| --- | --- | --- | --- |
| Saltwater (Tidal) | X | X | X |
| Saltwater (Transitional) | | X | X |
| Saltwater (Atmospheric) | | | X |
| Brackish Water | | | X |
| Freshwater | | | X |
| Dry Land | | | X |
Galvashield® DAS Jackets
Utilizes an alkali-activated distributed anode system (DAS) to protect all adjacent steel from the water line to the atmospheric zone and everywhere inbetween.  Alkali-activated anode systems can protect steel in all exposure conditions including seawater, brackish water, freshwater and dry land (non-marine). Uses FRP, Modular PVC stay-in-place forms or removable formwork.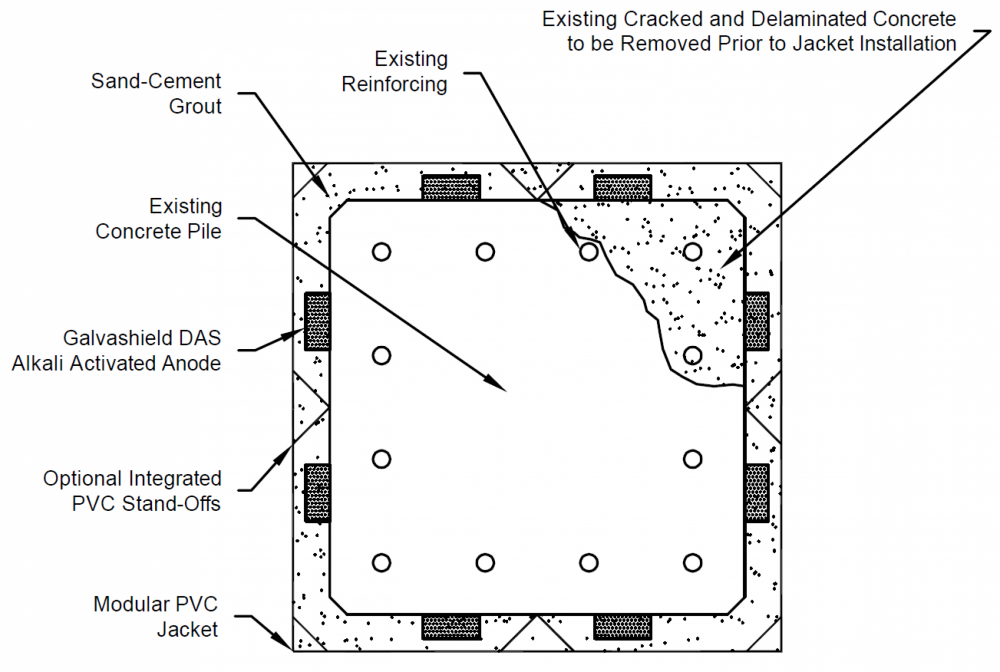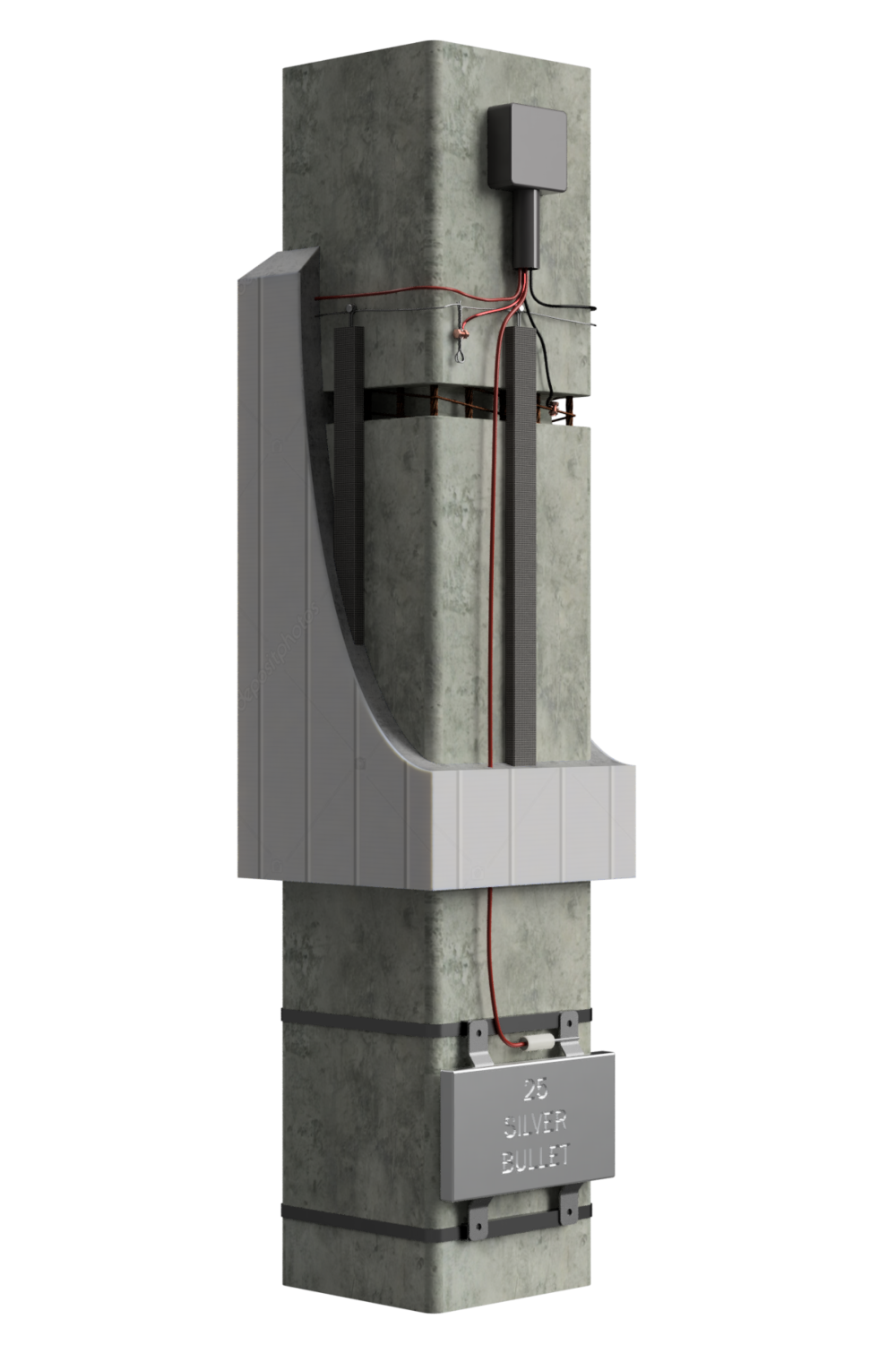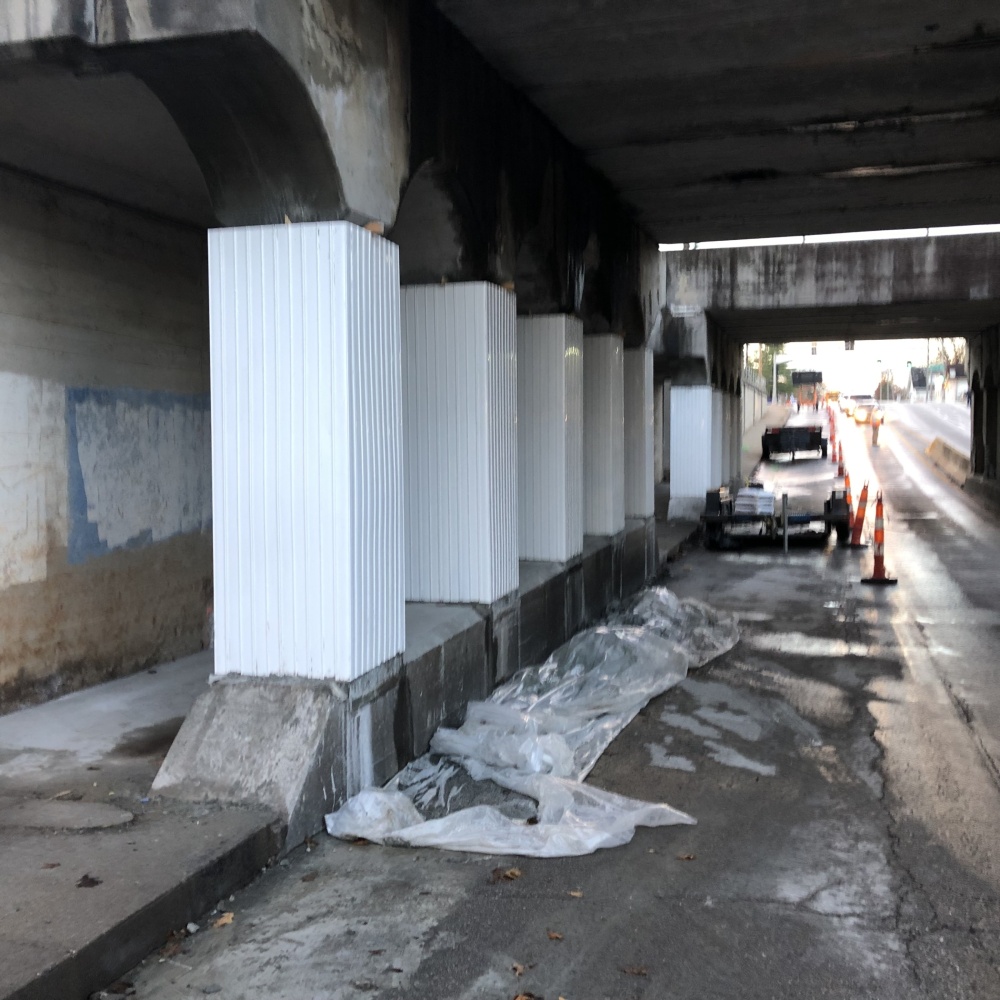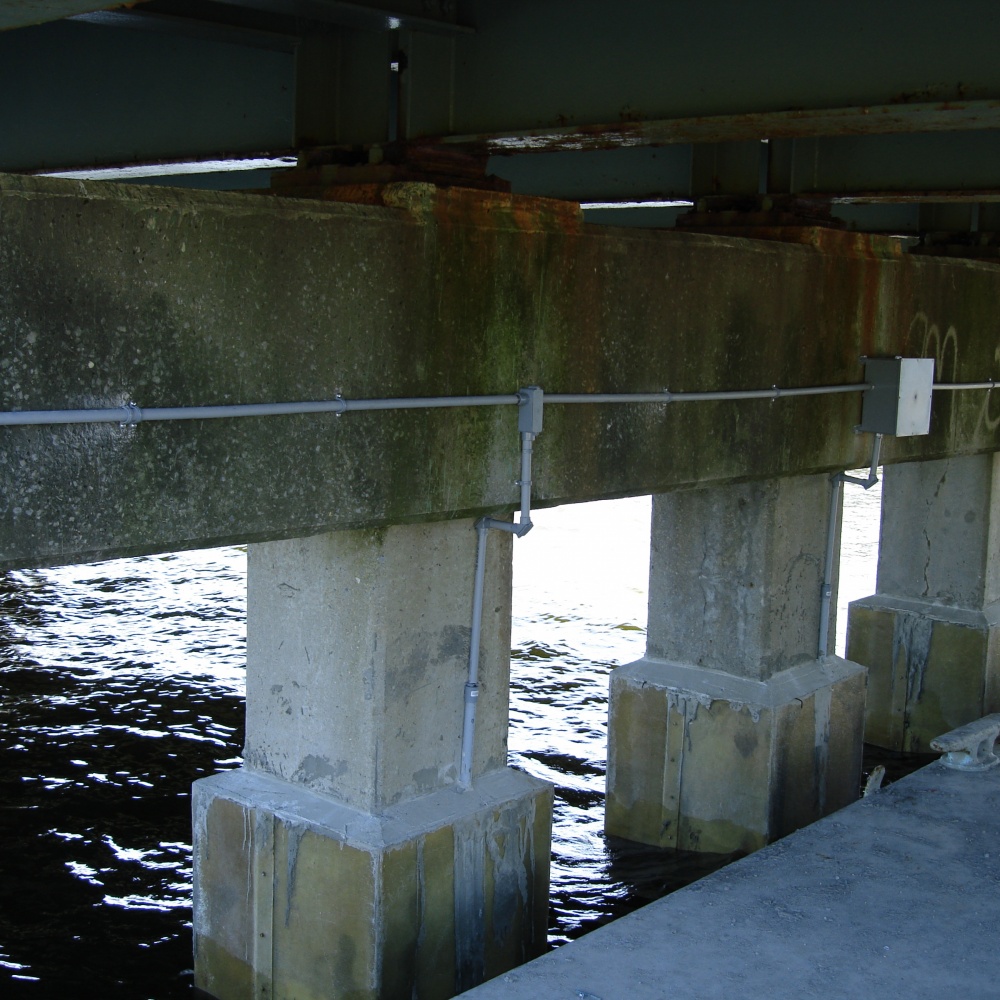 Galvashield® Tidal Plus Jackets
Harnesses high purity bare zinc anodes placed inside a wicking fabric to boost zinc activation and extend the level of protection above the tidal zone into the splash and atmospheric zone. Can be used with FRP or Modular PVC stay-in-place formwork on any shape pile.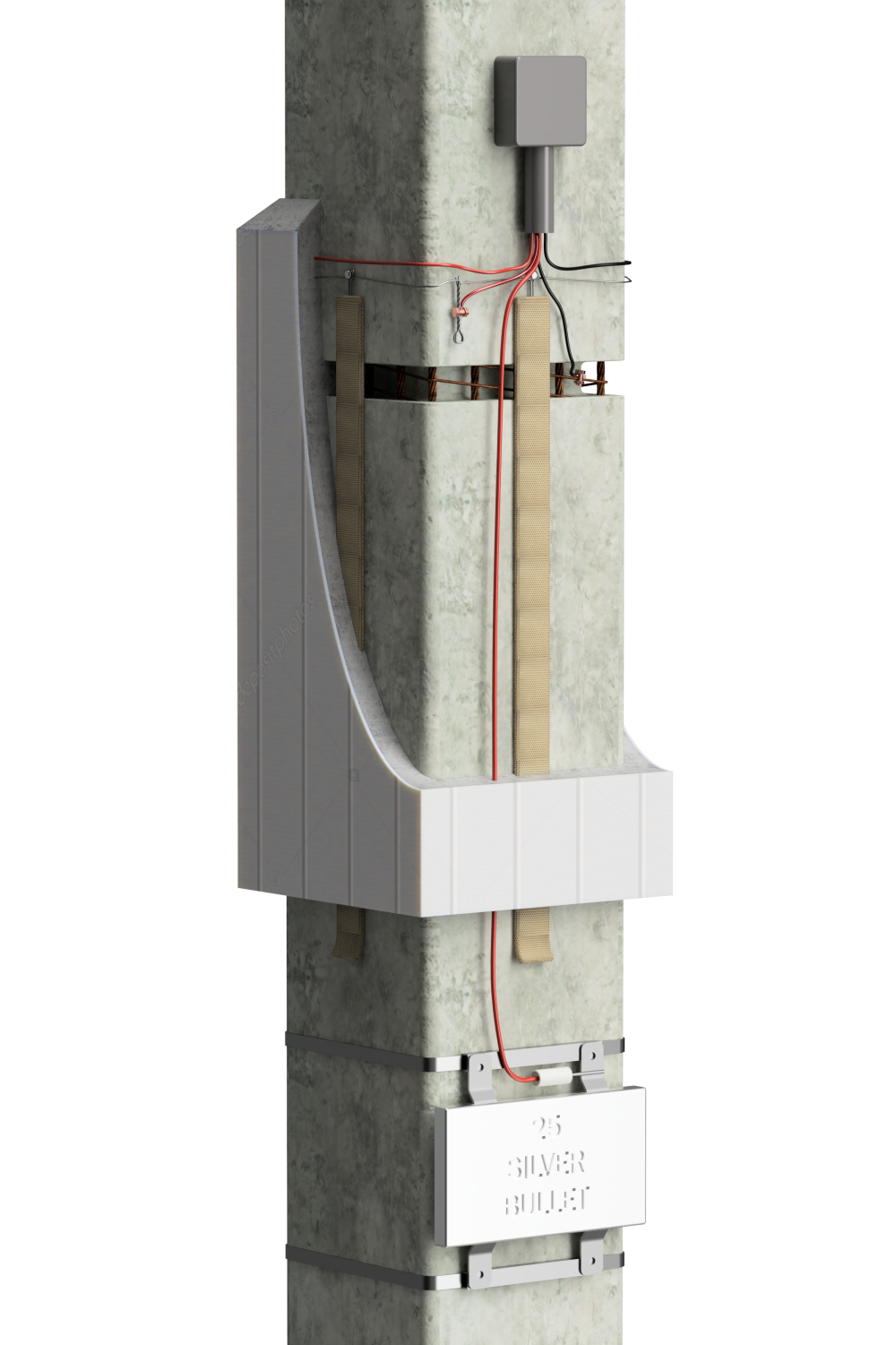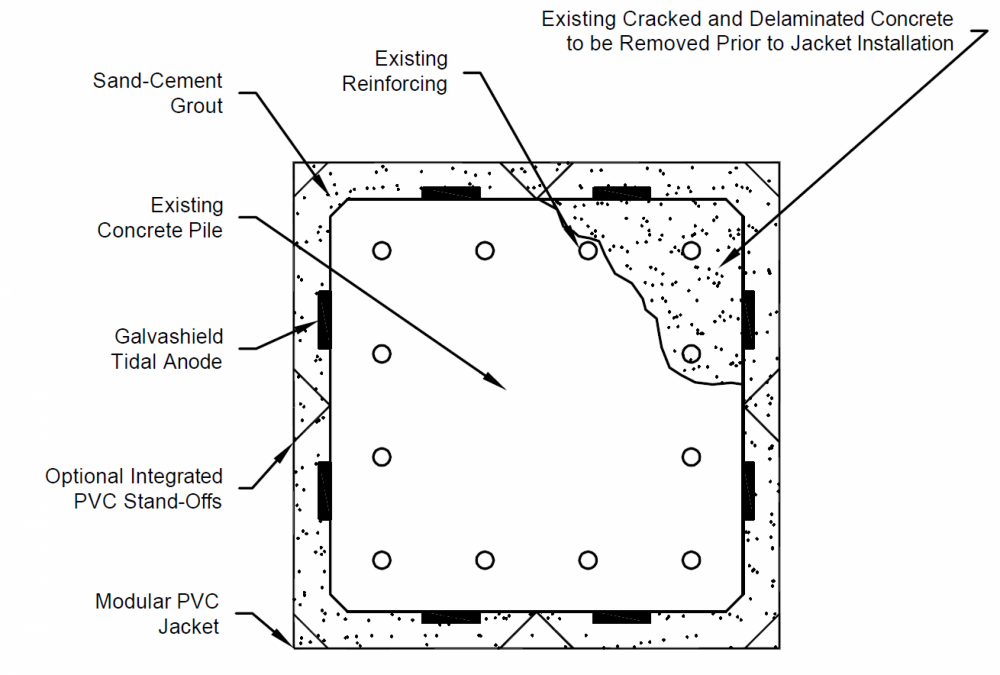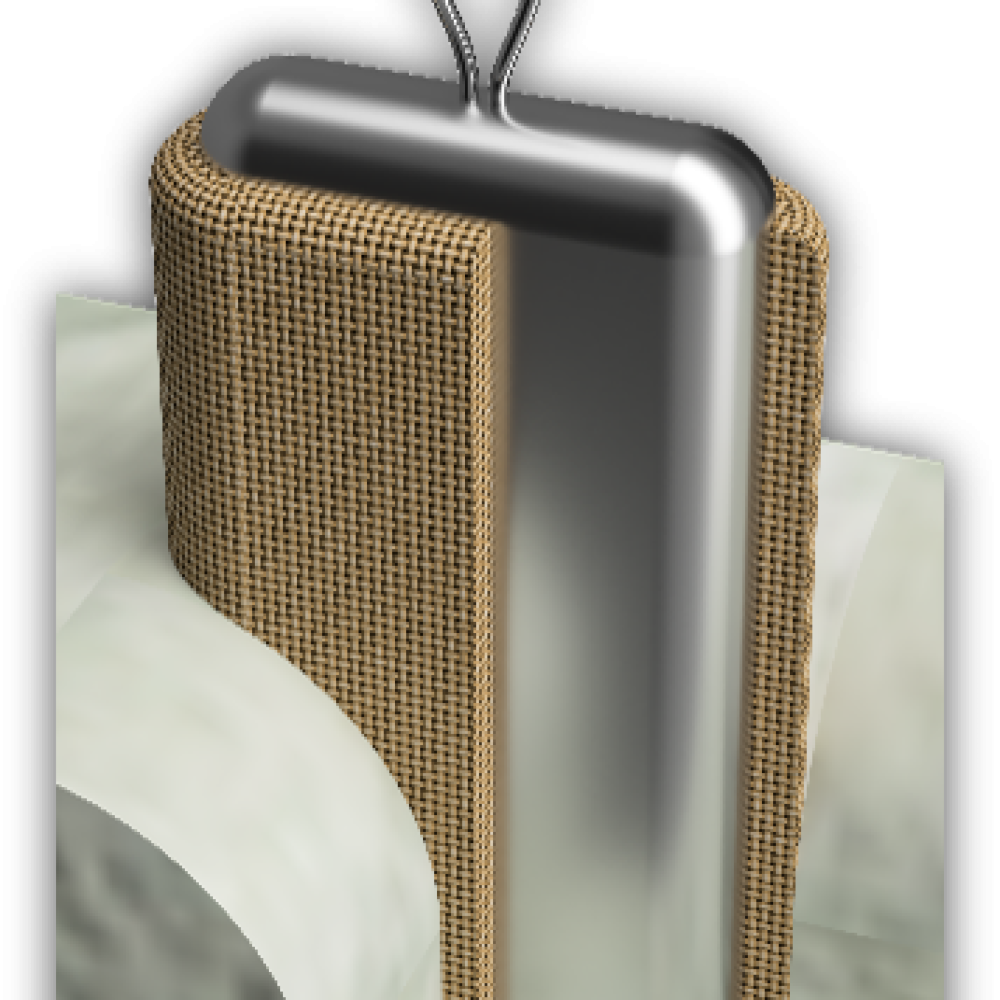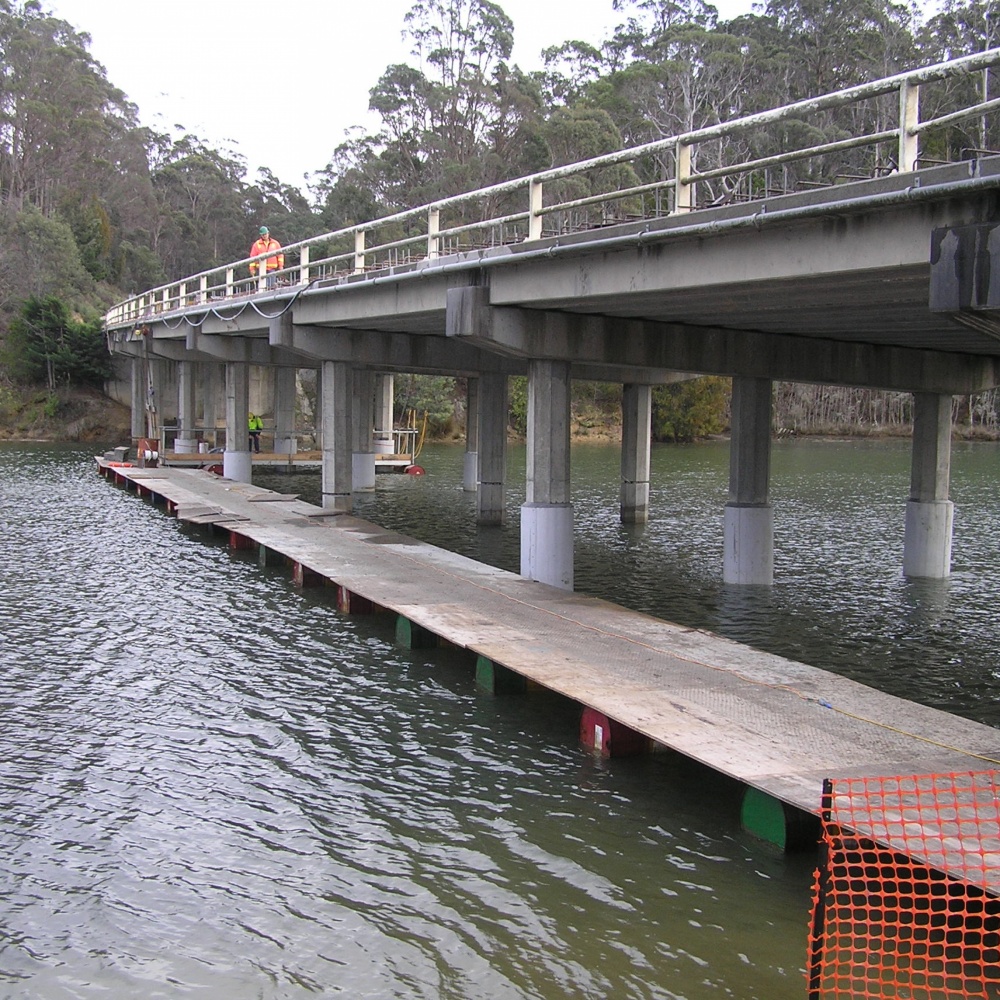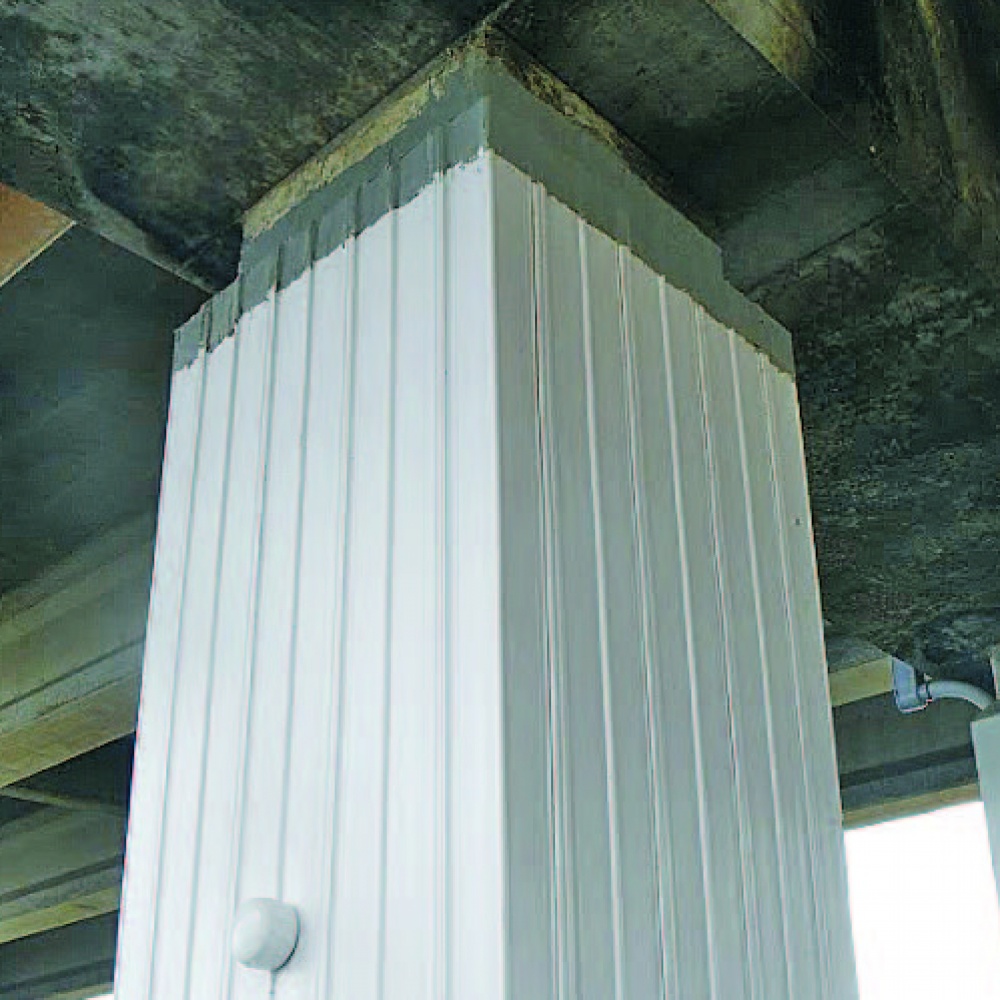 Galvashield® Tidal Jackets
Leverages high purity bare zinc mesh anodes to evenly distribute corrosion protection to the underlying structure, appropriate for tidal zone protection in seawater.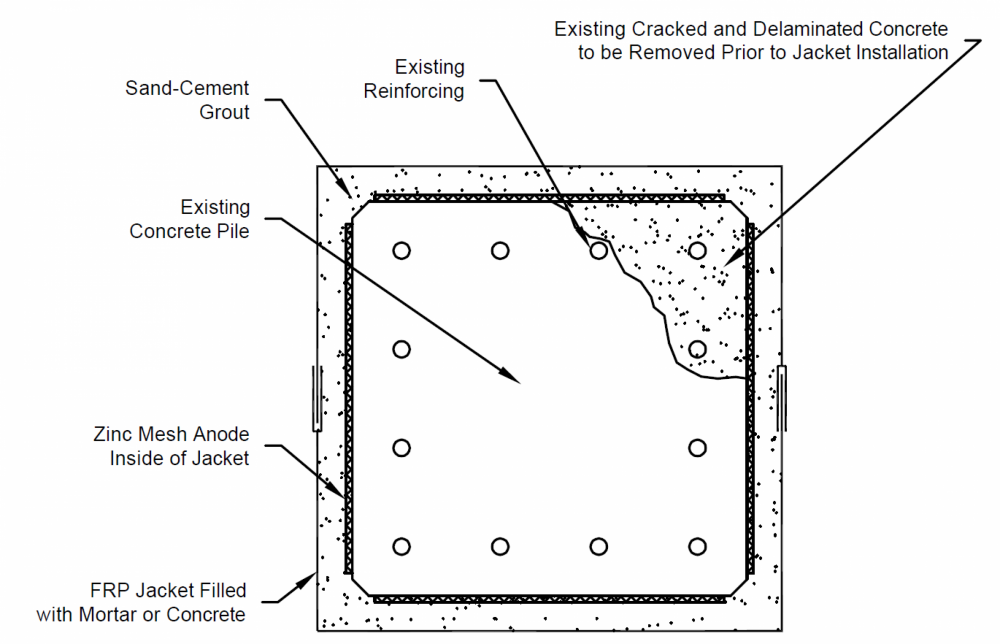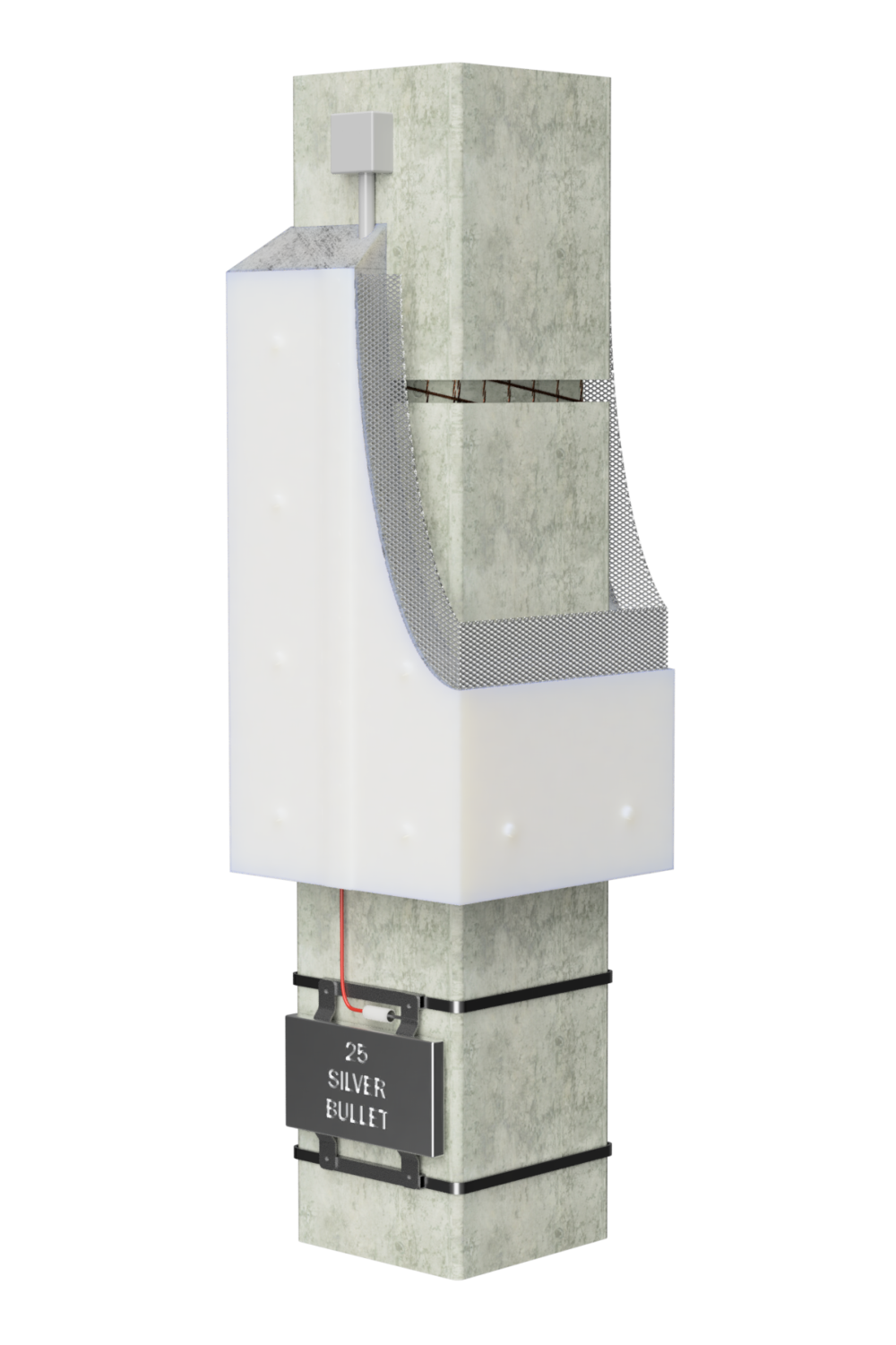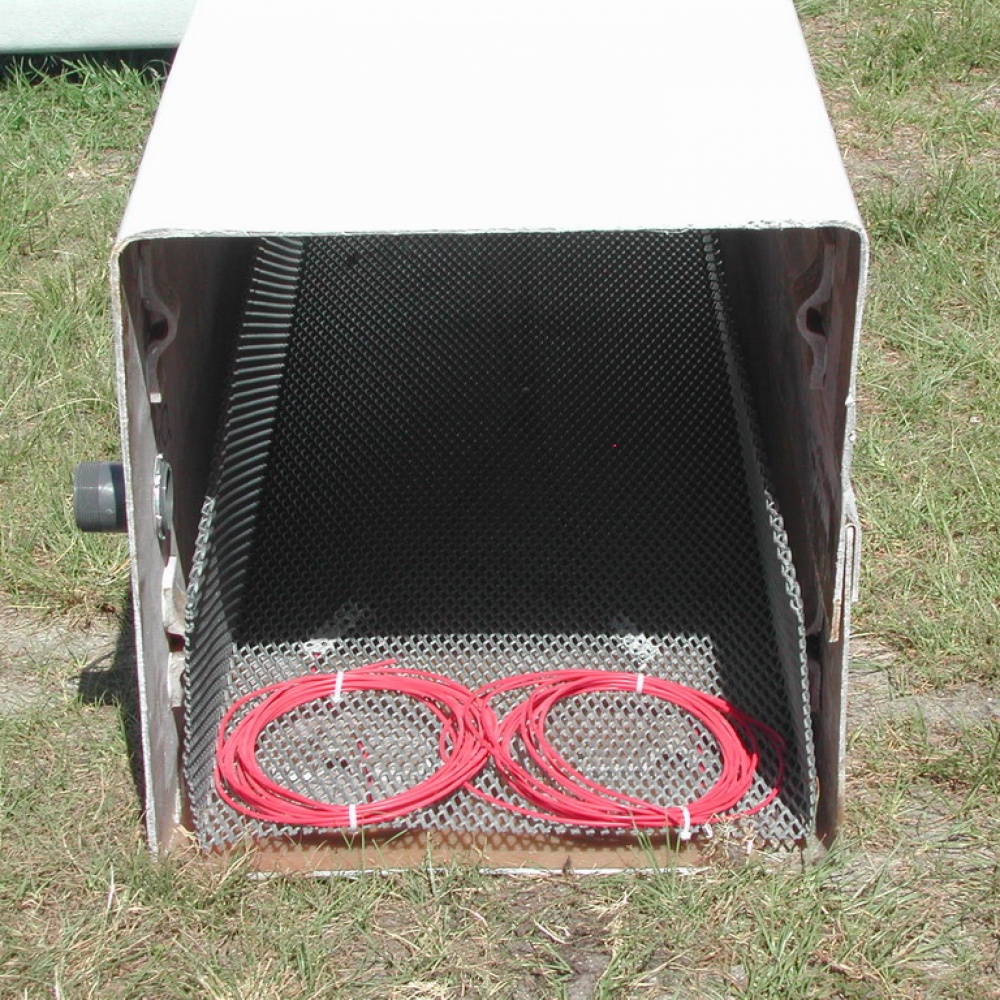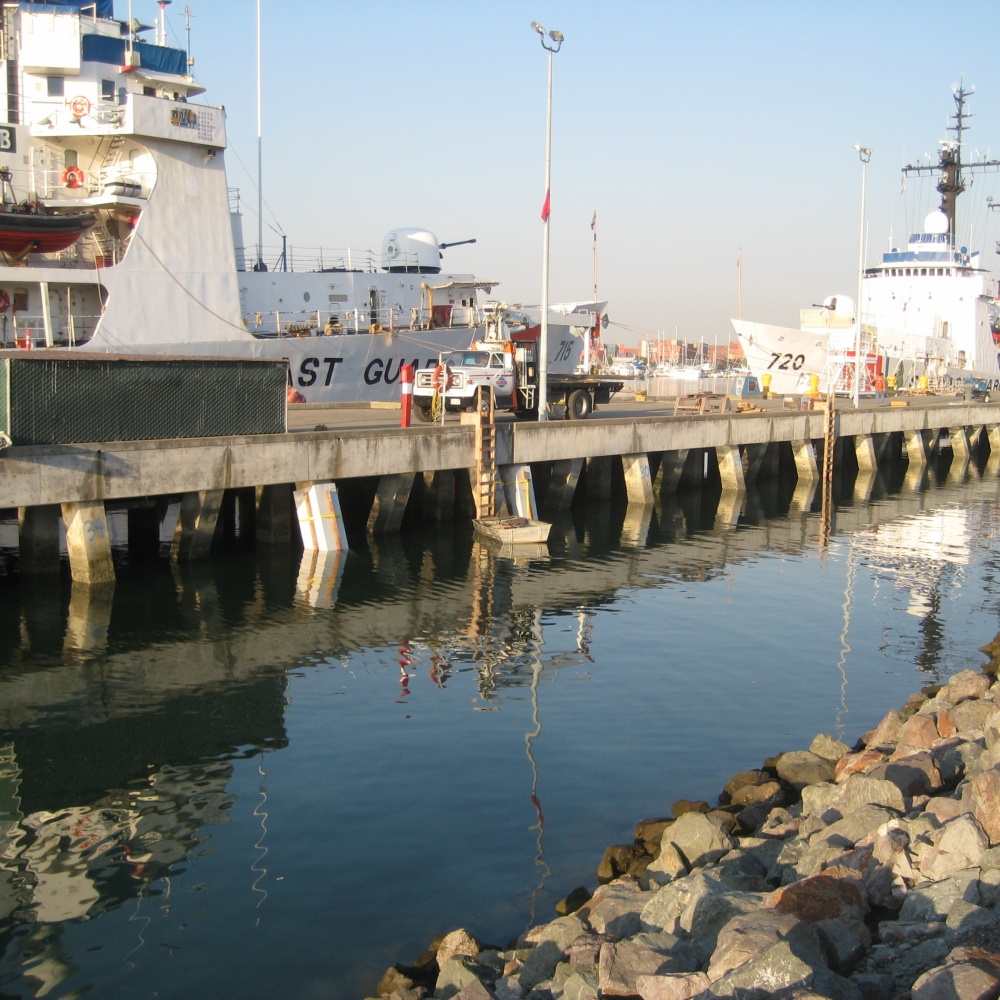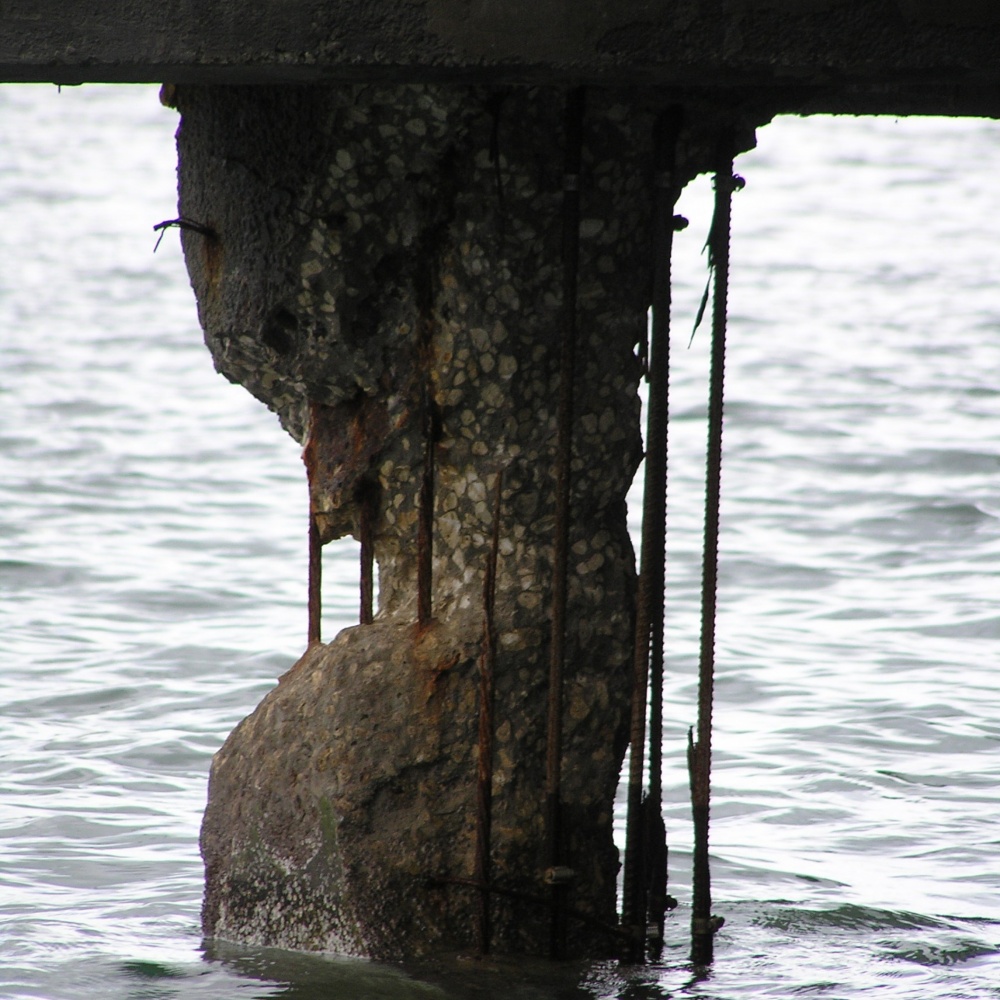 Silver Bullet® Al Anode
The modular design allows for additional Silver Bullet anodes to be added to extend the service life of the pile system. 
The Silver Bullet Al anode is most effective in seawater and brackish waters with salinity greater than 4 PSU.
Typical applications include galvanic jacket systems for:
reinforced concrete piles
prestressed concrete piles
jacketed steel pipe and H-piles
Alternative design services are available for steel piling and freshwater systems.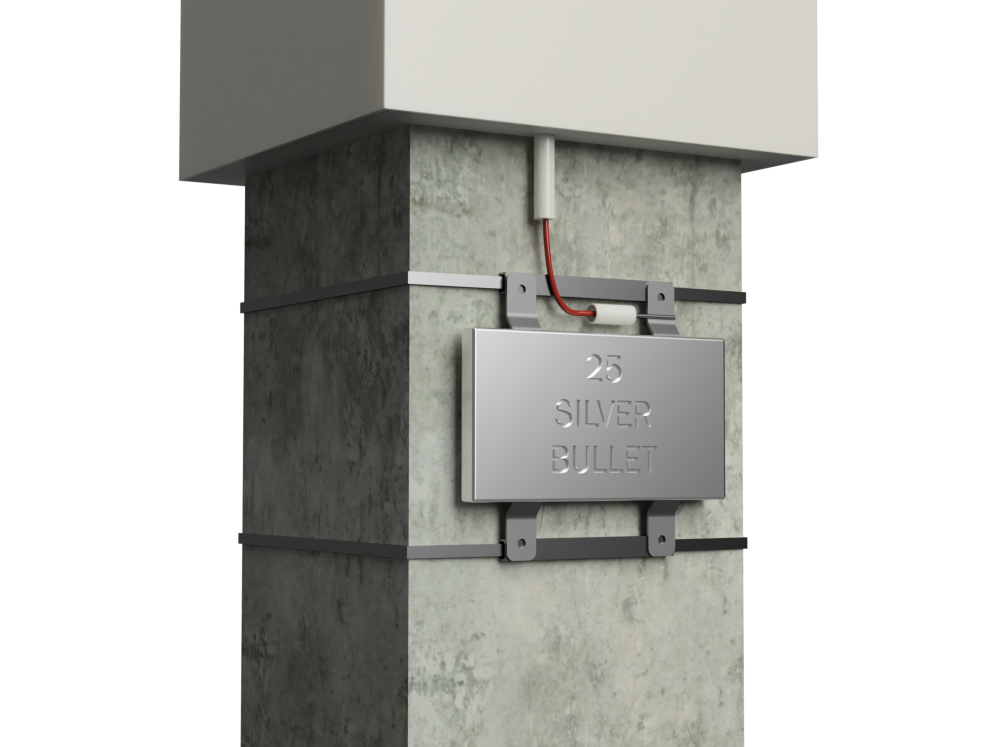 Applications
Bridge and marine structures
Bridge widening
Concrete jacketing/section enlargement
Galvanic jackets for columns and piles
Galvanic deck overlays
Service life extension in severe service conditions
Conventionally reinforced and prestressed/post-tensioned concrete
Galvanic encasements
Technical Documents
Select a document to download product information. For CAD drawings in DWG format please Contact Us.
Project Examples
See how this product was used in successful projects. 
Market Segments
This product has been used to solve corrosion problems across these markets.