Ebonex®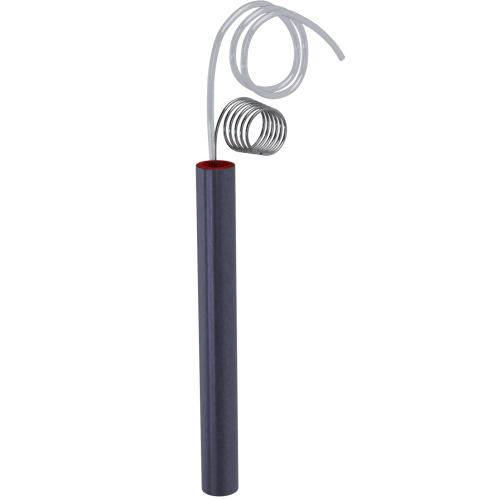 Impressed Current Cathodic Protection
Discrete cathodic protection anodes for reinforced concrete and steel framed structures.
Ebonex® ICCP Anodes
Ebonex® is a discrete impressed current cathodic protection (ICCP) anode designed to protect new and existing reinforced concrete and historic masonry-clad steel-framed structures from corrosion. It uses an innovative ceramic/titanium composite, combined with an integral gas venting system allowing for high anode current densities and a long life. The anode system includes Ebofix grout, a high density, acid-buffering grout used for long-term performance. Ebonex® discrete anodes are available in a range of sizes to provide excellent design flexibility. They're capable of exceeding the 100mV potential shift requirement for effective cathodic protection, as defined in National Association of Corrosion Engineers (NACE) standard RP0290 and the European Standard EN12696 – Cathodic Protection of Steel in Concrete.
Features and Benefits
High operating current: up to 900mA/m² (of anode surface); suitable for use in areas of high steel density.
Gas venting: no buildup of acidic gas at the anode and can be installed under fiber-reinforced polymer (FRP) strengthening systems, membranes, and coatings.
Embedded installation: no added weight or increase to physical dimensions of structure from thick overlays.
Long lasting: longest life expectancy of any discrete CP anode - more than 50 years depending on design.
Highest level of protection: Ebonex® anodes in an ICCP system are considered to be providing cathodic protection when the steel is sufficiently polarized to result in a 100mV depolarization.
Proven Technology: field verified performance.
Cost competitive: compared to other types of ICCP anodes.
Deep installation: can address multiple levels of steel and difficult access scenarios.
Versatile: suitable for most sectors within the construction industry.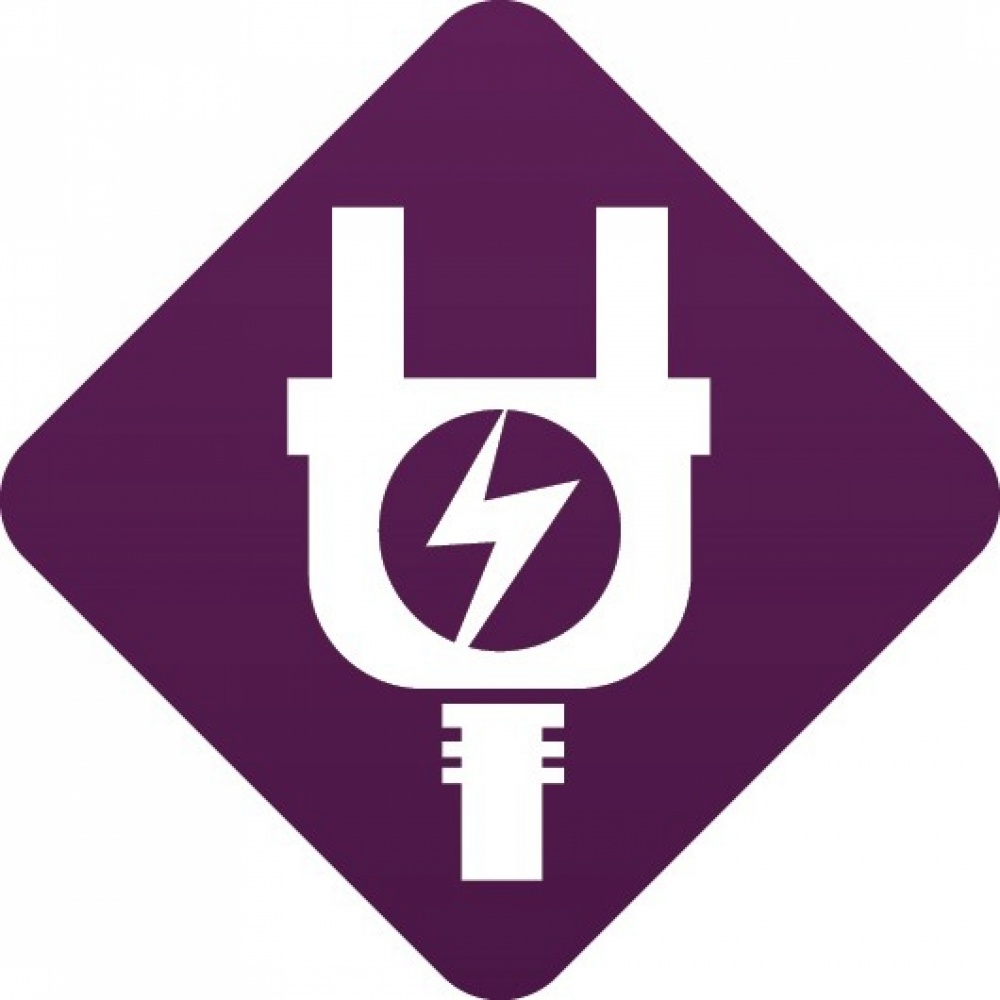 Anode Diameter

Current Rating per 100 mm Anode Length ** (mA)

8mm Ebonex

2.0

10mm Ebonex

2.8

18mm Ebonex

12mm Ebonex Plus

5.1

17mm Ebonex Plus

7.9
**Anodes lengths supplied to order - typical lengths 75-600mm (3 - 24 in.) - current rating based on 900mA/m² of anode surface area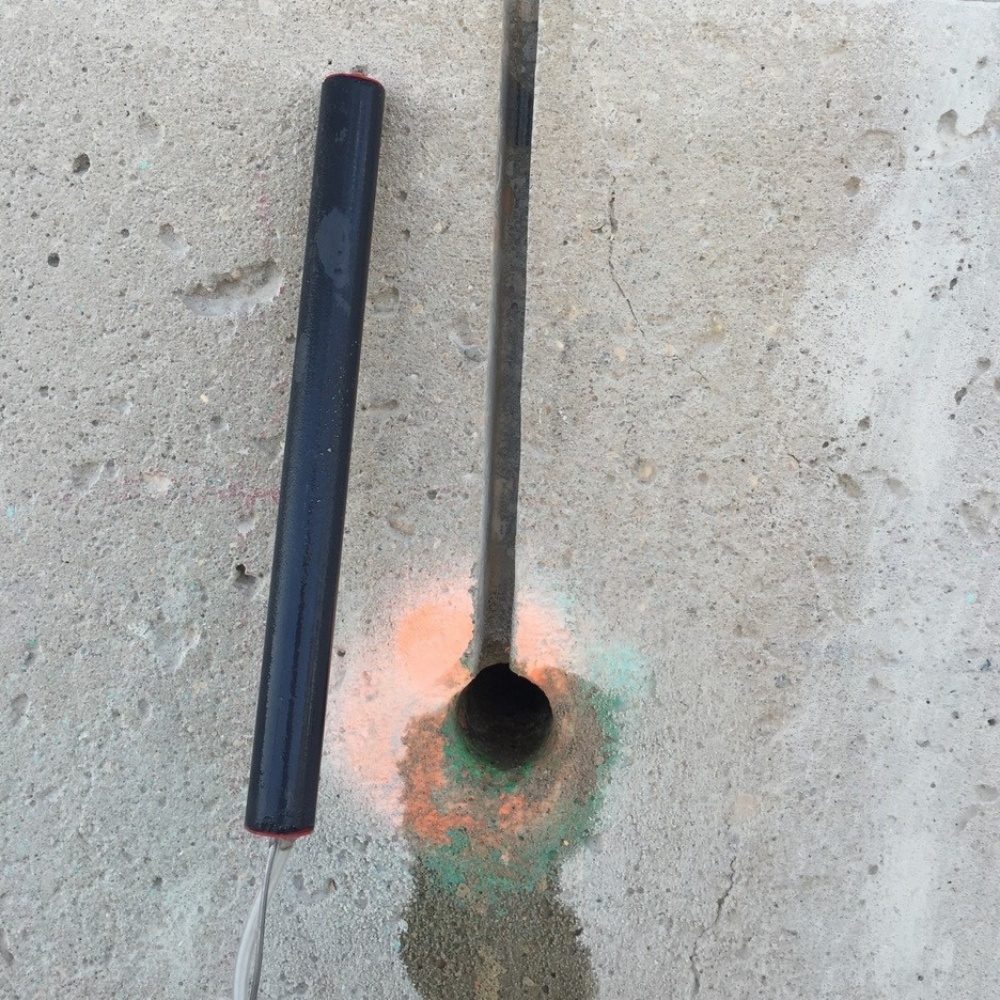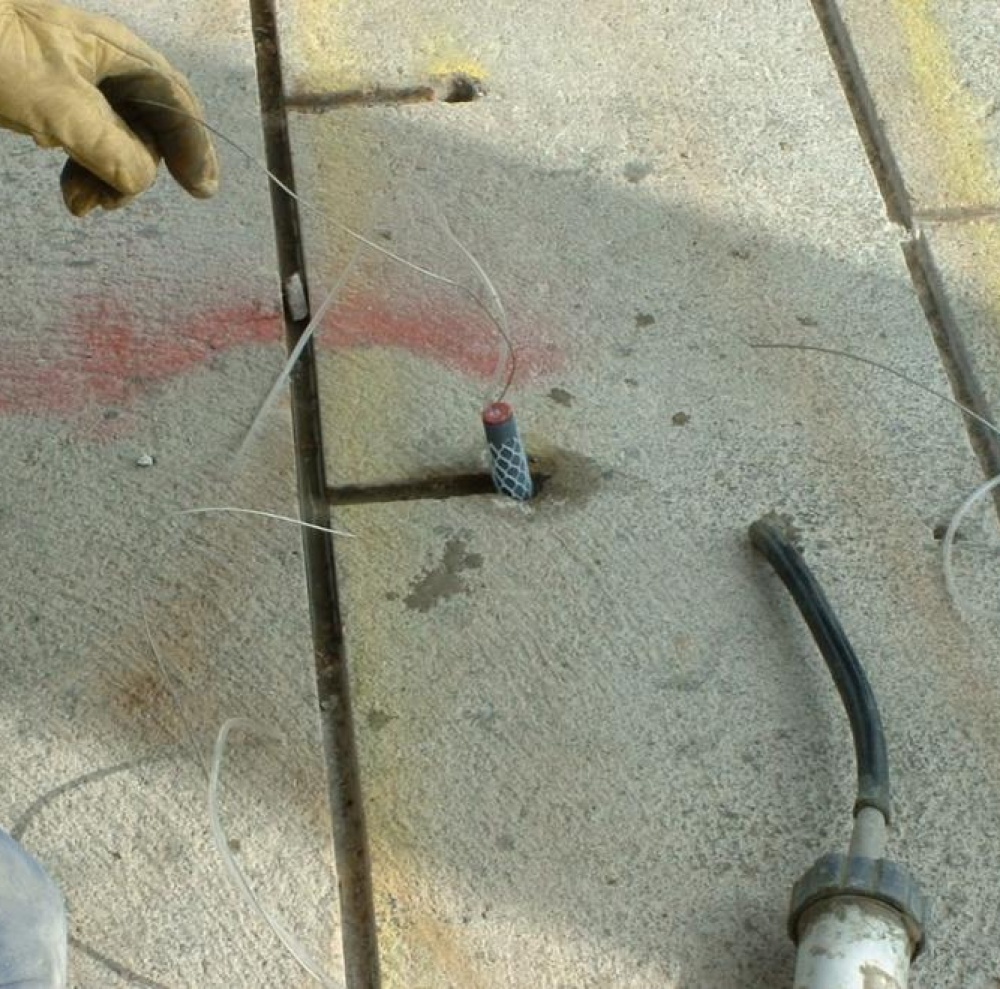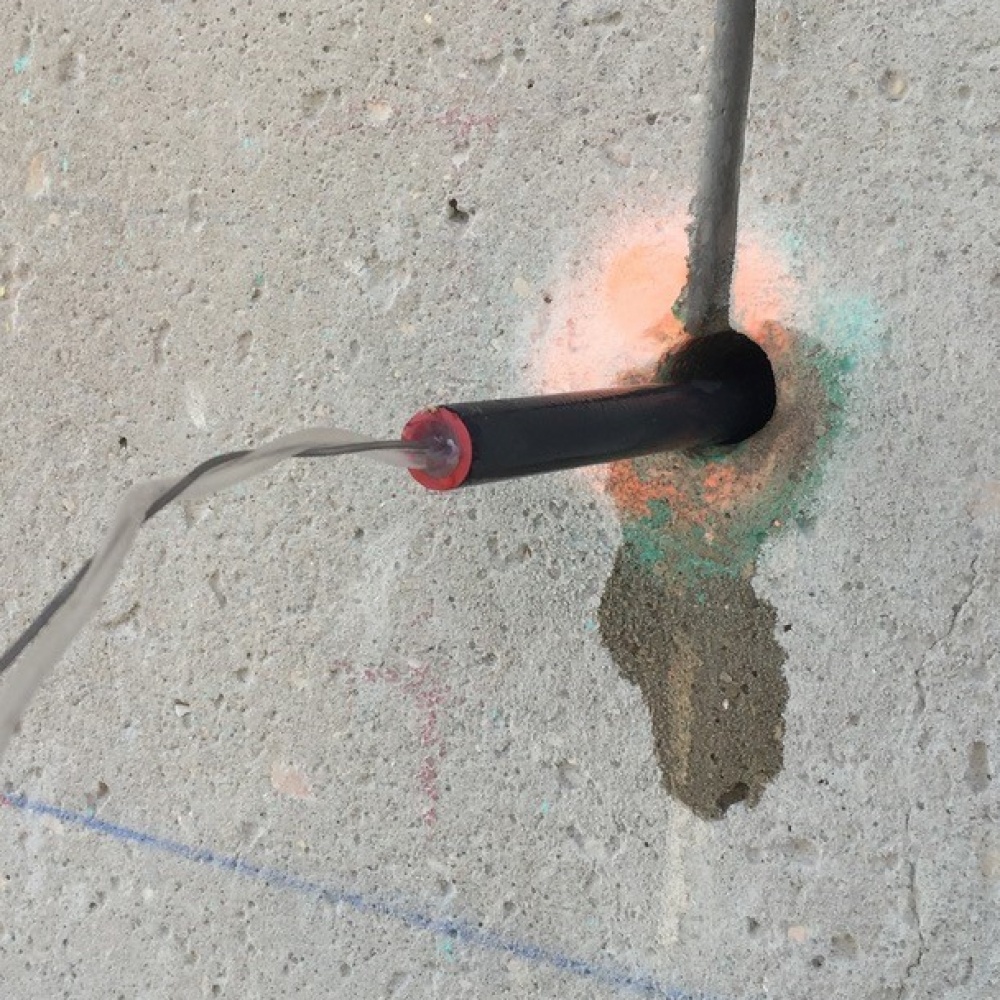 Applications
Masonry clad steel-frame structures
Bridge decks, piers and pier caps
Parking decks, ramps and columns
Marine wharves, piles and pile caps
Industrial, power generation, breweries or pulp and paper facilities
Targeted or high current requirement impressed current systems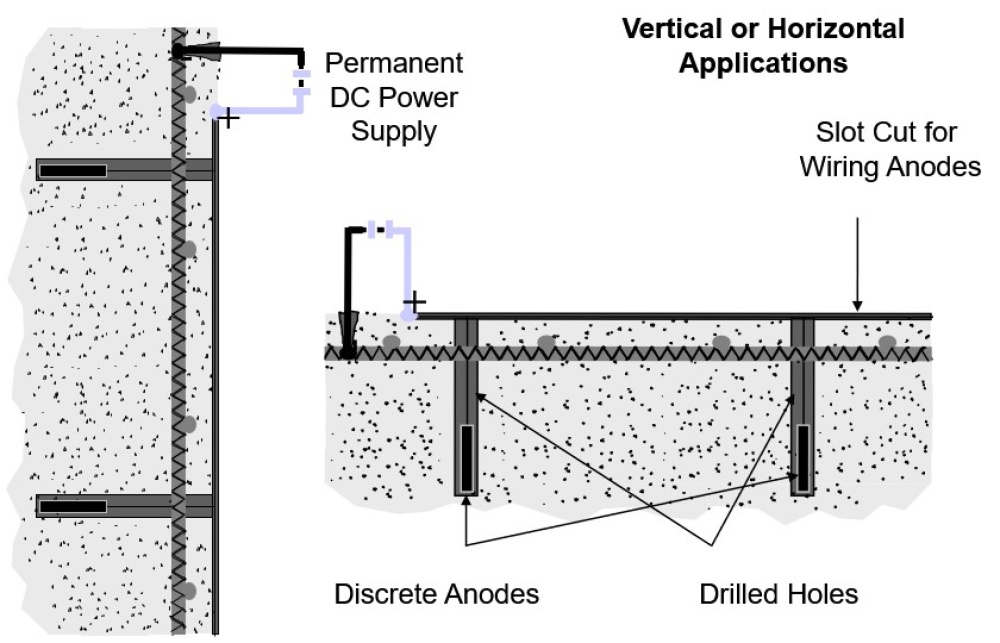 Ebonex® is the registered trademark of QuanVerge Inc. Please see Quanverge.com for more information.
Technical Documents
Select a document to download product information. For CAD drawings in DWG format please Contact Us.
Project Examples
See how this product was used in successful projects. 
Market Segments
This product has been used to solve corrosion problems across these markets.