Rashtrapati Bhavan Presidential Palace Project Wins ACI India 2022 Award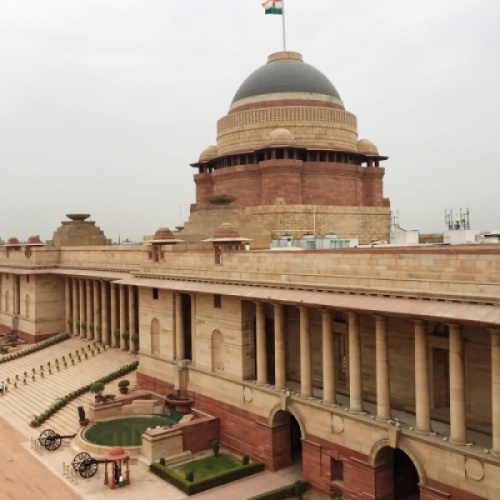 July 05, 2022
Vector is proud to announce another award-winning project utilizing our innovative solutions for corrosion problems.

The Repair and Protection of the Rashtrapati Bhavan Presidential Palace in New Delhi, India was awarded a First Place Award in the Repairs & Restoration category by ACI India.   

Constructed from 1912-1929, this heritage building is the residence and office of the President of India.  The project included the repair and protection of the reinforced lime concrete chajja (sunshade), a continuously supported cantilever cast-in-place slab.  Previous concrete repairs with mortar or micro-concrete had been undertaken and failed prematurely.

In 2018, Vector in conjunction with the India Institute of Technologies (IIT Chennai) and Radhe Structorepair, one if our local business partners, performed a pilot installation to monitor the performance of various Vector anodes.   Since 2020 Galvashield® Fusion® T2 anodes have been installed to mitigate active corrosion in the existing Chajja and to provide corrosion (cathodic) prevention in the new concrete where the chajja is replaced.  The project will be completed by the end of the year.

For more information, visit the project profile: Rashtrapati Bhavan Presidential Palace


You can find ICACI's 2022 award book on their website here.